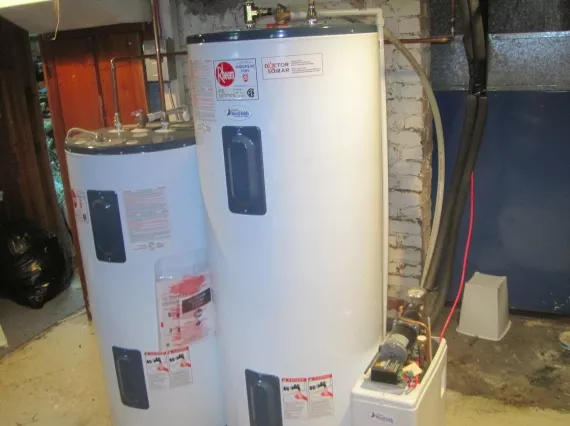 Halifax council Tuesday approved the Solar City program, which means that up to 1,000 houses will be equipped with solar water heating systems in HRM.
Solar City was the brainchild of Richard MacLellan, the city's manager of sustainability, who realized that Halifax wasn't meeting its potential for using solar energy, in part because regular people had difficulty financing the systems and maneuvering through the bureaucratic hoops of applying for energy efficiency rebates, as well as understanding the technical issues involved.
In 2010 MacLellan proposed an elegant solution: A program would be seeded with a loan of about $5 million from the Federal Canadian Municipalities' Green Municipal Fund. Then, two city employees would judge the technical merits of solar water heating systems on specific houses, and would work through the confusing rebate system for the homeowners. The city would pay the upfront cost of 1,000 installations, with homeowners paying back those costs over 10 years through an annual charge accompanying their property tax bill, but that charge would be less than the energy savings for the homeowner. Those repayments, in turn, would fund 1,000 more installations each year into the future.
The idea was so appealing that over 1,600 homeowners said they were interested, and council gave MacLellan the OK to develop the program. But CAO Richard Butts was hired in 2011, and by June of this year Butts' deputy, Mike Labrecque, recommended to council that it kill Solar City before it began. Council, however, uncharacteristically overrode that recommendation, and councillor Russell Walker successfully led the charge to get the start-up loan.
The caveat is that the first year of the approved program is dubbed a "pilot," to be reviewed at a later date. Regardless, Solar City is a go, and installation of 1,000 solar water heating systems could begin as soon as February.