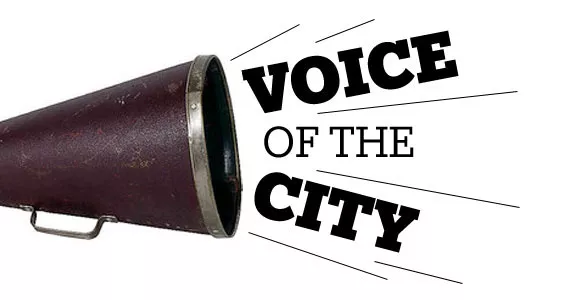 Imagine stepping onstage and performing an original piece of poetry from the heart for an audience. Once the applause is finished, you hear the MC read out the scores from the five randomly selected judges. "A 7.5, an eight, an eight, a six, a nine and a 9.5" amid the cheers and jeers of the audience. It feels like peeling back the layers of armour that we all wear in our daily lives and showing your secret self to a roomful of strangers. Then five of them punch you in the most tender spot in your chest.
It hurts. It challenges the core of your self-esteem. It also makes you a better artist.
That's why poetry slam as an art form is so important. When artists are challenged to create a piece knowing it will be read and performed in front of an audience and then be judged, they are being forced to hone their craft to its sharpest edge and get instant feedback on their work. Strong performances by other poets and performers also further push the quality and complexity of the art form and everyone benefits.
Spoken word refers to poetry that is meant to be read and performed in front of an audience. The presentation of the piece allows other artistic facets to come into play such as voice, tone, rhythm, breath, humour, style and audience engagement. All of these things ensure that spoken word performance is a special shared moment between everyone in the room. It is an intimate and powerful art form.
Poetry slam is spoken word that is judged by five random audience members. Across Canada, there are active slam poetry scenes from Victoria, BC to Halifax. Ottawa and Toronto have two regular monthly poetry slam series. Every October, there is a Canadian Festival of Spoken Word that takes place in one city. Next October, it is in Victoria; last year marked the inaugural Youthcanslam competition, a national youth slam held in August in Ottawa.
Halifax has a proud history of spoken word and poetry slam. Halifax spoken word artists are known for their honesty and raw emotion. As well, the roots of our spoken word and poetry scene come from giving a voice to minorities and the powerless.
Poetry slam and spoken word in Halifax exist to combat the status quo and to challenge the decisions and situations that the powerful and privileged make every day that affect all of us. Poets like David Woods, El Jones, Laura Burke, Shauntay Grant, Reed "IzReal" Jones and Rebecca Thomas all speak to the issues of racial injustice and discrimination that exist in Halifax every day. Today in Halifax, artists of all ages, genders and cultural backgrounds are welcomed and celebrated onstage in our venues.
The spoken word and slam poetry scene here is a place for all cultures to come together and share their stories and learn and grow from each other. It is vital to cross-cultural understanding and builds a stronger artistic and socially just community.
Halifax is a two-time National Poetry Slam championship city, having won in Halifax in 2007 and Calgary in 2008. Right now, our poetry scene lacks the regular slam poetry competitions that other cities have, and each time a team is selected, we send poets who have only slammed once or twice that year, instead of five or six times. That is why it is important that if we want to challenge our poets and develop our artists, we send a Youthcanslam team to Ottawa in August. Those young poets will share in the experience that is a national slam festival and come back hungry to grow and develop as artists to propel our scene forward. We also need to support our 19+ performers as they step onstage and battle among themselves for the right to represent Halifax at the Canadian Festival of Spoken Word in Victoria next October.
It is time to step up to the mic or grab a seat in the audience, and support our Poetry Slam Community. Halifax is a vibrant cultural city and it is time to remind the rest of the nation that we are, and always have been, a slamming city.
---
David "Zeviathan" Zinck is a poetry slam organizer and community arts advocate from Dartmouth. The next Hali Slam poetry event is this Thursday, May 22 (7:30pm, by donation) at Keating Hall in Dartmouth High School.