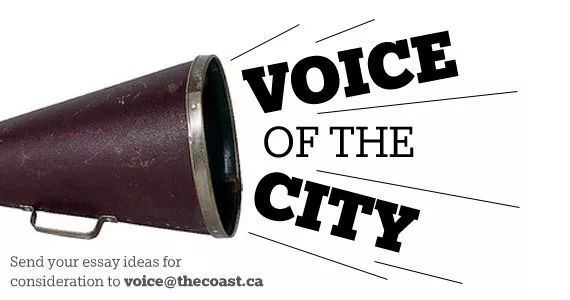 Once considered a sickness, nostalgia is now considered good psychological medicine. Studies at the University of Southampton have found that "remembering past times improves mood, increases self-esteem, strengthens social bonds and imbues life with meaning." Now that most of us have the worries of mortgage payments, terrorism and global warming, it's nice to take a few moments to go back in time and remember the worry-free days of family picnics, shopping outings with Mom, candy at the corner store and former classmates or co-workers. That corner store may be long-gone and some of the people we loved have passed on, but with photographs we can go back to the easy times of our youth.
I have the good fortune of having lived in three wonderful cities: St. John's, Halifax and Toronto. When I went searching for a retirement project, I stumbled on Vintage Los Angeles (likely the first page of the popular Facebook community vintage groups) and then found Vintage Toronto.
Since I had spent happy days in Halifax in the late 1960s and early 1970s, it was a natural to research. My daughter was born at Grace Maternity Hospital. I worked for a PR firm promoting the first Canada Summer Games in Halifax and Bluenose II. I lived in apartments in three historic buildings. My friends performed on Singalong Jubilee. I won the soundtrack to The Graduate at the Capitol Theatre when my popcorn box had the winning stamp on the bottom. And I loved my years in in the city.
When I searched the internet I found that a Vintage Halifax page already existed but only had five photos on it. I talked the original owner into letting me take it over and those five photos have now grown to 79 albums with over 7,500 photos.
I assumed I would appeal to an audience of boomers who shared my memories of the halcyon days but, in fact, the majority of visitors are much younger. The Vintage Halifax Facebook page has become a loyal community of over 6,000 Likes who add so much to the story of each photo with their comments. I can always depend on visitors to provide missing information on photos. The car buffs can tell me "It's a 1953 Pontiac" or the ship experts will recognize the Bonaventure under a bridge.
The page is more than an archival library of old photographs. You'll find visitors arguing over the value of redevelopment in the downtown core, sharing memories of relatives who worked in a certain factory, firefighters seeing old colleagues again, even a family searching for a photo of a long-demolished home for a family member with only months to live.
Looking at photos of assembly lines in the 1940s brings back memories of the aroma wafting from the Moirs chocolate factory and the Ben's Bakery. You can reminisce about your school team's winning pennant or shopping trips with Gran to Barrington Street or the Halifax Shopping Centre.
Some of the most popular postings with the most comments include the old Simpsons store, the Micmac Rotary, the glory days of Gottingen and Christmas Fantasyland on Barrington Street and in Scotia Square. There are albums covering churches, schools, WWII, work places, restaurants, hotels, weddings, vintage ads and a "then and now" album comparing the streets of Halifax and Dartmouth as they were and are now.
As well as the nostalgia, many older photographs serve as a gentle history lesson. Many visitors have never seen the Poor House or the old Exhibition Buildings or the Ink Bottle House in Dartmouth, and many were stunned to see that the first bridge that spanned Halifax Harbour at the Narrows vanished overnight when a hurricane hit it in 1891.
I am not a historian---I am a curator. I find materials on internet, government and corporate archives, not to mention private postcard sites, and put them together in one place as a forum for the preservation and archiving of the memories, events, people and places that make Halifax such a great city. So, like Michael J. Fox in Back to the Future, fire up the DeLorean, activate the flux capacitor and take a great trip in the past lane at Vintage Halifax.
---

Rosalind Whelan is retired from a career in public relations, publishing and administration. Find her on Facebook at VintageHalifax and VintageStJohns.
Send your essay ideas for consideration to voice@thecoast.ca