Thank god the dust is settling a bit on this week's epic battle for the hearts of the nation. It's been hard to think about anything else, what with those three home games in Toronto offering more ups (Marco Estrada!) and downs (game 4?!?!) than the Tree Topper. Now that the Blue Jays are heading back to Kansas City, we can turn our attention to other vital Canadian happenings.
Topping that list is the federal election. Monday's keelhauling of prime minister Stephen Harper was a heartwarming display of national unity, and the idea of #PMILF Justin Trudeau has already done wonders for Canada's international profile. But what's it mean to Halifax, which has been a leader in Harper hating? Well, it might just mean we hit the jackpot of political influence.
Last time the Jays won the World Series was 1993. Back then, the prime minister (Jean Chretien), Halifax riding MP (Mary Clancy) and premier (John Savage) were all Liberals. If there really is a pipeline of money from Ottawa to the provinces—the one Steve Harper said Atlantic Canada has a "dependence" on—Nova Scotia should have had a good Liberal-to-Liberal connection to it. And sure enough, in 1995 Chretien brought the G-7 Summit to Nova Scotia, hosting Bill Clinton and other world leaders in Halifax—where the mayor was former provincial Liberal MLA Walter Fitzgerald. That Ottawa-to-NS-to-Halifax Liberal handshake was a high point in government largesse.
Subsequent elections weakened the Liberal connection. In 1997, Alexa McDonough established an NDP foothold in Nova Scotia when she won the Halifax MP seat. Peter Kelly, a longtime PC suspect, became Halifax's mayor in 2000, not long after PC premier John Hamm came to power. Even the Halifax Citadel-Sable Island provincial seat was PC (Jane Purves). In that spin of the Flamin' Cherries political slot machine, Halifax won nothing: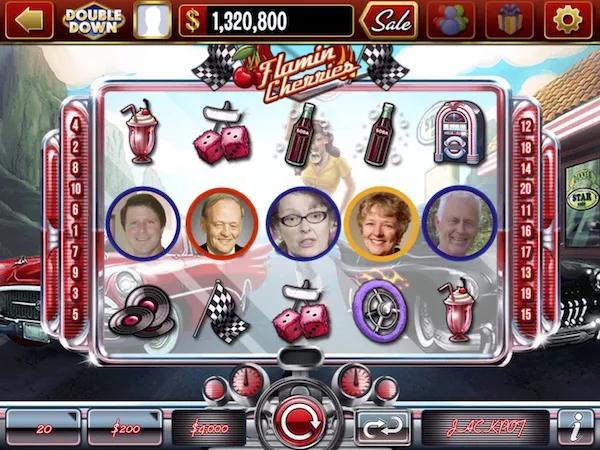 The ensuing decade saw both a withering of Liberal popularity and the hardening of Nova Scotia's determination to buck Conservative waves. We even had an NDP provincial government for a few years, premier Darrell Dexter blocking the line between prime minister Harper and mayor Kelly so much that Harper went out of his way to say there was no political influence behind the Irving Shipyard getting that zillion-dollar warship contract. Then former Liberal MP Mike Savage became mayor in 2012, a rare local win for the Liberals and the most disfunctional possible spin of Wheel of Fortune—Triple Diamond slots:
But Savage's win started something. Liberal film critic Stephen McNeil was elected premier in 2013, the same provincial election where Liberal Labi Kousoulis deposed NDP Leonard Preyra in Halifax Citadel. And of course last Monday the federal election saw a Liberal sweep of Atlantic Canada—including Andy Fillmore taking the Halifax seat from NDP Megan Leslie—foreshadowing Trudeau's winning a majority. That's a big red jackpot on the Nighty Nightmare slot machine:
Halifax has done its part. Now make it rain, Liberals, make it rain.