10 Things I Hate About Taming of the Shrew
By Gillian English
Perhaps you were also in grade 11 when the 1999 film
10 Things I Hate About You
came out, one of many Shakespeare adaptations for teens popular at the time. Perhaps you also watch it every few years with your friends and talk about how dreamy Heath Ledger was (RIP), and how as a nerdy teenager you desperately wanted to be as cool as the angry Katarina Stratford.
If so, Gillian English's one-woman tirade is for you, and you will especially appreciate the close reading of the song "Cruel To Be Kind" that appears on the soundtrack and in our hearts—despite the problematic content that English walks us through—forever.
In fact, there's a lot of misogyny in both the adaptation and the original text, so even if you've never seen either, watching English gleefully rip into the source material in her rapid-fire Pictou-by-way-of Australia delivery sprinkled with personal parentheticals is a roaring good time.
"People either love reading Shakespeare because the language is beautiful, or hate it because the language is incomprehensible," says English, "but we tend to miss the garbage stories we're telling with that language." She's on a quest for new stories, in a time where we're rebooting and remaking classics that should probably stay in the past.
English is a Fringe fixture for a reason: she's perfected the art of thoughtful commentary mixed with so many zingers that if you blink you might miss one. Somebody get her a Netflix special already. - Nicole Maunsell
Neptune Scotiabank Studio Stage
1589 Argyle Street
$15/$12
Friday, August 30th at 7:35 PM
Saturday, August 31st at 8:00 PM
Sunday, September 1st at 8:15 PM
Monday, September 2nd at 2:30 PM
Wednesday, September 4th at 10:30 PM
Thursday, September 5th at 8:30 PM
Friday, September 6th at 4:30 PM
Saturday, September 7th at 7:00 PM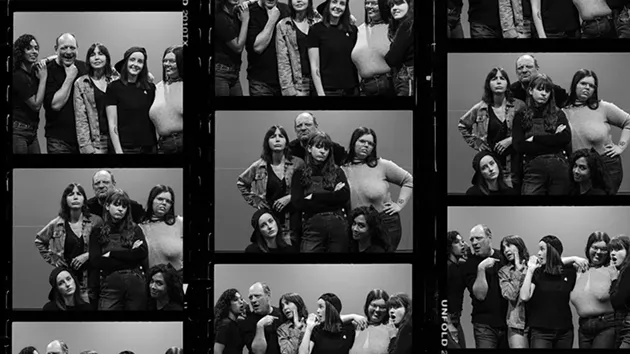 The Con Artists
By Neptune Theatre School
The Con Artists have been training with each other since January at the Neptune Improv Conservatory, and while they're fairly new to improv, it only occasionally shows and it didn't seem like any of them were new to performance.
The show is a mix of classic short-form skits (performers have to speak only in questions or start each sentence with the next letter of the alphabet) capped off with a long-form piece. They took awhile to warm up but by the end the six performers all hit their stride and the skit held together nicely.
It's solid improv with energetic players and some good laughs. Expect audience participation, but only of the "give me the name of the place" kind. - NM
Neptune Scotiabank Studio Stage
1589 Argyle Street
$10/$7
Monday, September 2nd at 1:00 PM
Tuesday, September 3rd at 9:00 PM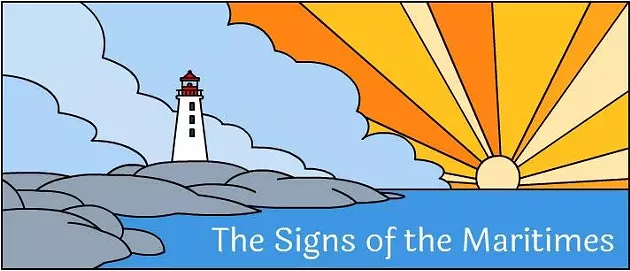 Tales from the East Coast
By Signs of the Maritimes
Most shows at the Fringe are primarily directed toward the hearing, with some supplying ASL interpreters for the deaf; this production, performed in both American Sign Language and Maritime Sign Language, is primarily for the deaf, with Spoken Language interpretation for the hearing.
This is a good thing. Inclusivity is important, but it's even more important I think, that shows are produced that may be directed toward heretofore underrepresented audiences. Watching this show, I did my best to focus on the movements and emotions of the performers, rather than the vocal performances of the interpreters, but I know that there were nonetheless nuances that I, as a hearing person, was unable to perceive.
The play itself is thinly plotted, most of it being a kind of travelogue in which one character. a native Martimer, shows the other, an American, some of the usual sights (Magnetic Hill. Anne of Green Gables). The humour of the piece is to be found in the American character's reactions and some awkward (and intriguing) differences between ASL and MSL. (There's also some deaf poetry, a thing I'd like to see more of, and a short film, whose central joke would have been very insensitive if it had been made in a hearing context, but here reads as a slightly absurdist "life's like that" take.)
I'm hoping that this show is the thin end of the wedge and we'll start to see more plays that are not primarily directed toward the usual audiences. It'll make the entire experience better for everyone, but more importantly, it will open up more sources of expression and entertainment for audiences and creators that, despite our best intentions, have often been left out.
(Note: I have used the teams "deaf" and "hearing" throughout this review. I believe that this is the terminology currently preferred by those referred to.) - Martin Wallace
The Bus Stop Theatre Co-op
2203 Gottingen Street
PWYW
Saturday, August 31st at 8:30 PM
Saturday, September 7th at 3:30 PM
Building 17: A Conspiracy in One Act
By T. Roy
Building 17
asks us first to consider the atrocities of war as an abstract intellectual exercise, and then brings their horrifying emotional and physical cost directly home to us.
Paul is a retired Military Intelligence Officer and a guest lecturer, educating the audience, here portrayed as a group of officers in training, on the finer points of military intelligence, including most importantly, the process of selecting bombing targets.
Many people might find the thought of sitting through a lecture daunting, but
Building 17
is utterly compelling. Performer/writer T. Roy has arranged the material with great skill, pulling you along with the fascinating, if horrifying, details of Paul's work, until the revelation of his very personal role in promoting those effects arrives at precisely the right moment—now you're too involved to detach, and the final moments of the play are truly heartbreaking.
I don't know enough military history to know if the details he reveals of a particular Bosnian conflict and the US role in it are known truths or simply conjecture, but the unholy alliance between weapons manufacturers and the military has been well-established for decades, so the scenario it presents is horrifying plausible. (As the play notes, what we used to call "conspiracy," we now call "synergy.")
You'll leave
Building 17
sorrowful, and, I think, a little big angry. In fact, at some level, the play is a call for action, for us to reject the narratives given to us by those whose main purpose is to fatten their pocketbooks at the expense of human life and to find the truth for ourselves. See this one. - MW
The Bus Stop Theatre Co-op
2203 Gottingen Street
PWYW
Sunday, September 1st at 12:10 PM
Monday, September 2nd at 9:30 PM
Wednesday, September 4th at 8:00 PM
Friday, September 6th at 6:45 PM
Saturday, September 7th at 7:30 PM
Sunday, September 8th at 12:20 PM, 5:30 PM
Orpheus' Descent
By the UnRoyal Canadian Stage Company
Last year, I positively reviewed UCSC's 2018 production
Trojan Horseplay
, which I found a very funny romp infused with a thorough knowledge of Classical literature. I also noted their decision to use fully built sets, a bit of a production rarity in the typically bare-bones Fringe, and one that led to some (admirably handled in the moment) scenery gaffes.
This year's production retains the Classical knowledge and the detailed sets (and costumes and props) but takes a decidedly different tone. We're in the trenches with two Canadian soldiers during the 2nd Battle of Ypres, WW1, awaiting orders. When they finally receive their orders (due to a bit of bravery on one soldier's part), they're at odds about their meaning and a fight breaks out, with the result that one soldier runs off through the battlefield on a mission and the other remains behind with a head injury. As he drowses, conscious or not, he's visited by Orpheus, who, in as part of an "exchange" provides him with some bizarre knowledge meant to protect him in the battle ahead.
Descent
is much shorter than its advertised run time, mainly because the troupe has left time for questions at the end. (No one had any the night I attended.) I'm not sure if they thought that this question period would lead to them revealing an important piece of information that would contribute to a better understanding of the play. (If you're versed in military history, you might know the significance of this battle. I did not.) Without this information, the ending seemed a little abrupt, the central event absent.
This is not, mind you, a knock at the play, which I would still recommend. It's wonderfully and convincingly acted, and I really enjoyed the Beckettesque tone of the first few minutes that effectively conveyed the terror and almost-fatal boredom the soldiers experienced. Now that I know the missing piece of information, the play doesn't seem unfinished to me, and in fact ends on the proper note, but conveying that information within the body of the play seems to me a writing problem that has not yet been solved. - MW
The Bus Stop Theatre Co-op
2203 Gottingen Street
$10
Saturday, August 31st at 4:10 PM
Sunday, September 1st at 1:25 PM
Monday, September 2nd at 10:45 PM
Tuesday, September 3rd at 8:25 PM
Wednesday, September 4th at 9:15 PM
Friday, September 6th at 11:00 PM
Saturday, September 7th at 2:10 PM
Sunday, September 8th at 11:00 AM, 1:35 PM
Fish Tank
By K. R. Byggdin
Presented by Jocelyn LeBlanc
Emma and Tim are holding a funeral for their fish tank, a process that's part of the therapy prescribed to them by their bland new-age-wisdom-spouting marriage counsellor. (There are only two performers, so "Tim" and "Emma" switch to playing the doctor whenever the scene requires.) We alternate between scenes of the funeral and sessions in the therapist's office, with one or two side trips as the plot requires.
The play is competently acted and well-structured (although I think the emotional path of one character is underexplained), but it doesn't have much of an impact. (The ending deviates from expectations a bit, but not enough to truly make an impression.)
It's a kind of by-the-book exercise that fits so well into a well-known play structure that all the beats are telegraphed well before they happen. (If the "climactic revelation" comes as a shock to you, all I can say is congratulations on seeing your first play ever!) I can't find much negative to say about
Fish Tank
, but I can't find much positive to say about it either. If you have the free time, it will do you no harm to see
Fish Tank
, but with so many more challenging and provocative works in the Fringe, I wouldn't make it a necessary part of your plans. - MW
Neptune Windsor Studio
1589 Argyle Street
$10/$7
Saturday, August 31st at 3:45 PM, 7:30 PM
Sunday, September 1st at 2:30 PM
Monday, September 2nd at 6:55 PM
Tuesday, September 3rd at 8:25 PM
Friday, September 6th at 9:00 PM
Saturday, September 7th at 11:30 AM
Sunday, September 8th at 5:10 PM
Worry Duck
By Noella Murphy & Dorian Lang
Noella Murphy and Dorian Lang are worried clowns, but they may have found a solution to their troubles. And to tell you the truth, I think they're onto something.
These clowns, complete with signature red noses, will make you laugh, then make you tear up, and despite yourself, you may just end up with a duck on your head. This show
is so damn charming and I would love to watch it every morning before starting my day. Can someone give these two performers a kids' show?
Worry Duck
is the perfect Fringe sampling. Adults will be entertained and find poignancy in the play's message; kids will be delighted by the physical comedy and all around silliness. But at the end of the half hour runtime, I think it's safe to say that everyone in the room will leave feeling a little bit lighter. Now I might have to start carrying a worry duck around with me. – Michael Lake
Neptune Imperial Studio
1589 Argyle Street
$15/$10/$5
Friday, August 30th at 9:40 PM
Saturday, August 31st at 2:15 PM
Monday, September 2nd at 4:15 PM
Tuesday, September 3rd at 7:00 PM
Friday, September 6th at 8:10 PM
Saturday, September 7th at 1:00 PM
Sunday, September 8th at 8:15 PM
Tourist
By Probably Theatre Collective
Lou Campbell is my kind of weird. Their solo show,
Tourist,
is a strange and delightful trek through a variety of dating profile types that we all can recognize with a knowing chuckle. They are presented as absurd caricatures that we can laugh at, but also (gasp!) maybe even see ourselves in. (I am more of a snail, myself. What about you?) But this is not just a satire about the dating world; it is also about how we perform our identities for each other, and for ourselves. Campbell's performance is hilarious, and the writing is absurd and astute. Tourist is a short and sweet offering from an artist with a distinct but relatable point of view. - ML
Neptune Imperial Studio
1589 Argyle Street
PYWY
Friday, August 30th at 5:00 PM
Sunday, September 1st at 9:30 PM
Monday, September 2nd at 6:15 PM
Wednesday, September 4th at 10:15 PM
Thursday, September 5th at 6:45 PM