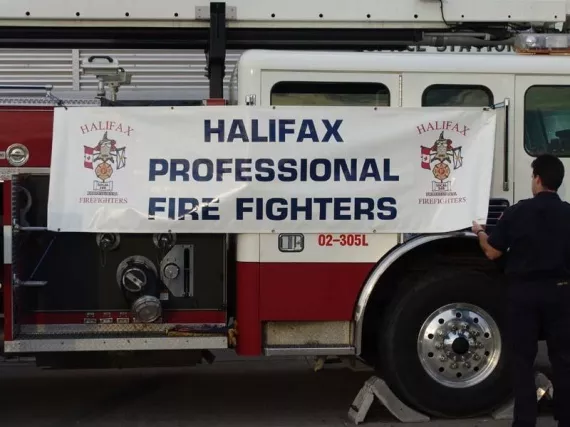 Last week, as the
Chronicle-Herald
reported
, the Halifax firefighter union was preparing to air commercials to protest the Fire Department's plan for rolling temporary closures of four fire stations: King Street in Dartmouth, Lady Hammond Road in Halifax, Bedford station and Upper Sackville.
But those commercials never ran.
"All I can say is that we've been directed not to proceed airing the commercials, and failure to comply may result in disciplinary action," says union spokesperson Chris Camp. "We've been advised by our lawyer not to say anything else."
The commercials, which were to air on CTV, were made after a union meeting held last Wednesday night, in which a "lack of respect to our members by management" was a main topic of discussion, according to a memo sent out by the union last Thursday.
The memo also faults some firefighters for working with management and against the union's best interests:
When we have members making deals with management to go into special projects or positions, members who do not stand up and support their co-workers when they deserve and need it, and members calling a platoon chief for special favours which negatively affects others we all suffer. These are only a few problems created by the minority of members but it makes us all weak.