Tuesday night, Halifax council voted to write off nearly $1.4 million in uncollectible debt. The action has no real-world financial implications, but is merely acknowledging for accounting purposes that the money will likely never be collected. Some of the debt has been on the books for as long as 10 years. In some cases, companies have been given bankruptcy protection. In others, there are simply no assets to place a lien on. And some of the debt was unsecured.
Large debts include:
The largest uncollected account is $219,578.51 owed by Infoplace Ticket Centres, the national company that filed for bankruptcy in January. Infoplace's operated a booth in Scotia Square, and sold city bus tickets. The amount owed, explains a city staff report, "represents one month of transit passes and tickets, thus the account was not overdue at the time of bankruptcy."
WCC Refurb was a company that refurbished shipping containers, and was part of the Winlie Group, a collection of companies involved in shipping and servicing the offshore oil and gas industry. WCC Refurb leased provincial land on Kempt Road, for which it was to pay commercial property taxes. Those taxes, however, were not paid, and so there was no passthrough to the municipality. The company subsequently filed for bankruptcy, owing $149,427.07 in back commercial taxes and interest, but since the land is owned by the province, there is no property to place a lien on.

The staff report contains this noteworthy statement: "While working on this collection staff were informed that the province suffered losses of approximately $100,000 in unpaid rent." That fact has never been acknowledged by the province, so far as I know.

The associated Winlie Companies at one time were located in the city-managed Ragged Lake Business Park. I have yet to determine the present status of those companies.

The Bedford Youth Development Association, a non-profit organization that ran a youth centre in the old Bedford Fire Station, with an agreement that HRM would be reimbursed for payroll and heating bills it fronted. But BYDA was dissolved in November, 2006, leaving HRM with $115,910.58 in outstanding debt.
Timber Trails Homes was a mobile home park in Lucasville, There was a verbal agreement between the company and the old county of Halifax to extend water lines to the park, with Timber Trails paying $91,079.00 of the constructions costs. "The agreement, however," explains the staff report, "was never formalized in a legal document and as a result there was no legal means to collect on this receivable." Whoops.
Most of the bad debt came in much smaller amounts, and were related to such matters as unpaid business occupancy taxes.
One $65,000 set of problems involves a computer purchase program created soon after amalgamation. The city would purchase home computers for employees, with the purchase price paid back through payroll deductions. But 30 employees left their city jobs without paying back the full purchase price; the computers are not lienable, and probably wouldn't be worth much anyway, and so the city is left holding the bag.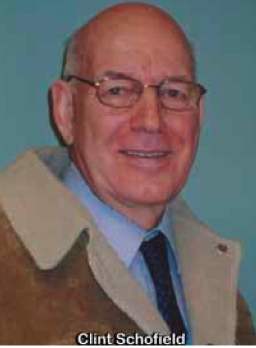 Included among the 30 is Clint Schofield, an alderman for the old city of Dartmouth, and an HRM councillor representing Dartmouth North from 1996-2000. Schofield owes $585.78 for a computer. He continues to live in Dartmouth, but the staff report says the debt is "deemed uncollectible."
See the full list of uncollectible debts here.