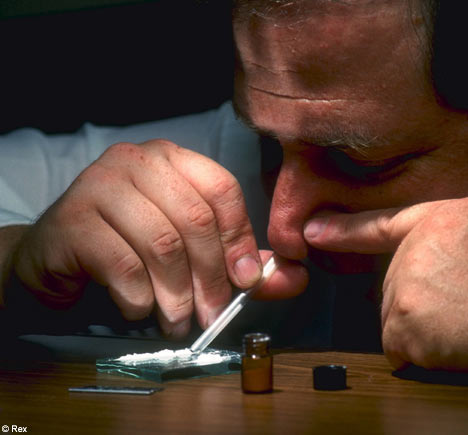 When Dave, a local cocaine user, spotted white and hairy-looking patches on his tongue, he was understandably "freaked out." Doctors diagnosed him with oral thrush, but were puzzled as to why he, an otherwise healthy young man, would have an infection that typically affects those with compromised immune systems. "I was terrified. I thought I might have HIV," says Dave (not his real name). After ruling out HIV, he now suspects his infection may have been caused by a bad batch of cocaine.
He's right to express concern. Cocaine cut with levamisole, a drug used to deworm pigs and cows, has appeared on the streets of Halifax, Winnipeg, Montreal, Vancouver and Ontario. Most users already know it's hard to find pure cocaine, but levamisole is particularly nasty: it destroys users' white blood cells, leaving them vulnerable to aggressive skin infections, fevers, thrush, abscesses and sores.
Experts have noticed a recent spike in levamisole-cut cocaine, estimating that anywhere between 60 and 90 percent of North American cocaine contains the anti-parasitic. But nobody seems to know what percentage of local cocaine contains levamisole. The Halifax Regional Police doesn't test seized cocaine for for levamisole specifically. When officers do notice traces of levamisole in chemical analyses of cocaine, we don't always hear about it. "We have seen cases of it here," says police spokesperson Brian Palmeter, recalling that an investigator seized some levamisole-cut cocaine in the fall.
Levamisole is cut into cocaine before it hits Canada, so trusting one's dealer doesn't help one make safer choices. Requiring law enforcement to update the public about the composition of seized cocaine would help users make informed decisions though. So would following the lead of cities like Seattle by giving users affordable access to levamisole-detecting test kits for cocaine.