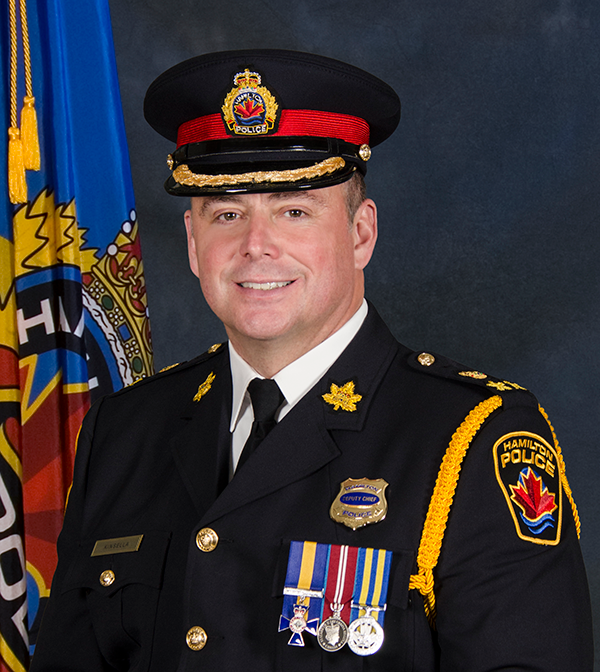 T he long-awaited replacement for retired regional police chief Jean-Michel Blais will be Dan Kinsella. Currently the deputy chief of operations for the Hamilton Police Services, Kinsella doesn't officially start until July 1. Residents will have to wait and see if he's the future face of change in the Halifax police force.
"He just rose to the top," says chief administrative officer Jacques Dubé of Kinsella among the other candidates.
After a national search, long deliberation, many interviews and a "diverse interest in this position" that started with an initial 31 candidates, the Halifax Board of Police Commissioners decided Kinsella's 32 years of experience with the Hamilton Police Service was a good fit for Halifax.
"Mr. Kinsella is extremely experienced in dealing with diverse communities," says councillor and chair of the board of police commissioners Steve Craig.
According to Dubé and Craig, Hamilton and Halifax—in terms of population size and diversity—are comparable. Hamilton's visible minority population has doubled in the past two decades. And the police forces of both cities are very similar overall in budget and personnel.
The Halifax board of police commissioners recently recommended a suspension of street checks after the release of a report in March by Scot Wortley and the Nova Scotia Human Rights Commission that concluded that Black men were nine times more likely to be stopped by police.
"Mr. Kinsella obviously has vast experience in policing, including dealing with street checks legislation in Ontario," says Craig, who continued to explain that Kinsella would work with the province and the police force on the issue. But Kinsella's delayed start buys HRP more time to make any significant changes in light of the report.
"His number-one priority will be to meet with his team, his set division and to reinforce the values we expect he would bring to the table," says Craig.
An apology for the harm caused by racist street checks "would be his decision," says Dubé. But the board of police commissioners made its official stance on street checks to recommend that HRP and the province suspend the practice, so ideally the choice for the top-job would uphold that recommendation.
Until Kinsella makes his way from upper Canada, Robin McNeil will act as Halifax's interim chief of police. Jean-Michel Blais, chief of police since 2012, retired last month, on April 12.


—-
Editor's note: The original version of this story said that the Board of Police Commissioners officially recommended banning the practice, which was incorrect. The Board of Police Commissioners strongly recommended a suspension of the practice. We regret the error.