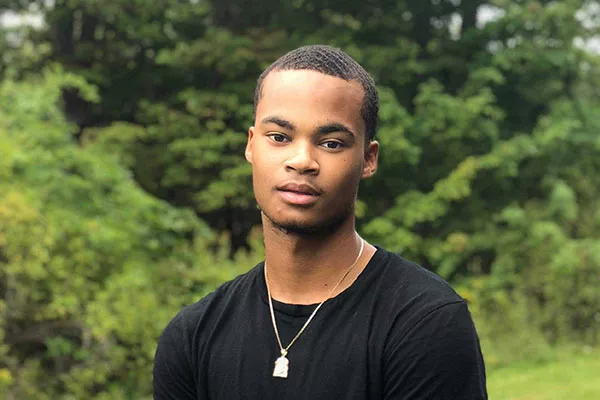 Halifax leaders who spoke up about a racist incident at Parliament this month got their apology in a big way yesterday.
Prime minister Justin Trudeau met with Halifax activists Trayvone Clayton and Kate Macdonald in a closed-door meeting at the Black Cultural Centre in Dartmouth yesterday.
Clayton, a Saint Mary's University student in Halifax, spoke up on social media after seeing a security guard approach a group of Black youth at the Parliament Buildings in Ottawa who were there for meetings after a weekend at the National Black Canadians Summit in the capital. The guard started with "I'm not trying to be racist, but…" and then referred to a group near Clayton and Macdonald as "dark-skinned" in response to a complaint that had been sent to security.
After the incident, Clayton told The Coast a letter wouldn't be enough: "I can throw that out." He was asking for a face-to-face meeting with Trudeau, and it happened.
Trudeau sat down with his jacket off and his sleeves rolled up, "ready to talk," says Clayton. His words were "genuine" and he gave both Clayton and Macdonald space to say what they wanted to say.
But "political and genuine are in and of themselves contradictory," says Macdonald. "Truthfully, the work begins now.
"An apology is the very beginning of how you actually say sorry for something."

Trudeau was in Dartmouth visiting the Black Cultural Centre for the first time. It surprised Clayton that this was the first time a prime minister had ever been in the building. "That building shows all the history of Blacks throughout Canada. That's where the first Black person came, is here to Nova Scotia in Canada."
Clayton listed off important leaders that came before him, from Portia White to William Hall to Viola Desmond. "These are the people that set the trend for us to keep pushing," says Clayton. "They passed on the torch to us to keep going for it."
It's names like that, says Macdonald, "that should be rolling off the prime minister's tongue with ease."
After receiving national attention since speaking out, Macdonald, who has been an activist and educator in the community for years, says it felt good to "have a national spotlight brought back home on your terms. To have a spotlight during this month, during this decade, focused here."

With the verbal support of the PM Macdonald and Clayton are going to make sure they keep advocating for Black youth coming up behind them in their community and across the country.

"My next step is to keep moving forward and see if he's really there or not," says Clayton. "Just because I got my apology, it's not over."