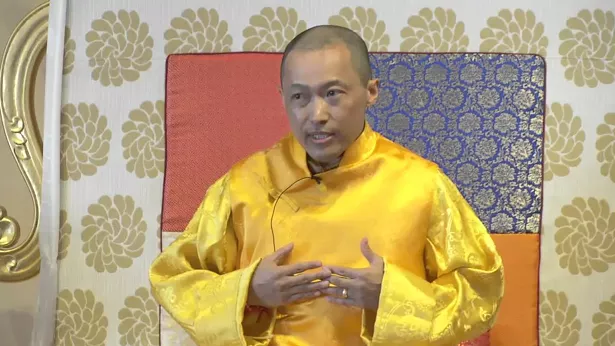 Allegations of a sexual assault committed 16 years ago by spiritual leader Sakyong Mipham Rinpoche is credible, say investigators, and there's corroborating evidence the Shambhala leadership knew of the incident at the time.
An
update released this week
by Project Sunshine investigators contains new details on an attempted rape that is alleged to have taken place in Chile in 2002.
The grassroots
Project Sunshine report
, compiled by lawyer and sexual misconduct investigator Carol Merchasin, was released late last month. It contains the accounts of multiple unnamed women who say Mipham used his position to "procure women students for his own sexual gratification."
One of those accounts involved an alleged assault in Chile. Merchasin only heard about the incident second-hand and was unable to investigate it fully.
But within 24 hours of the Project Sunshine report being published, the Chilean woman involved came forward to tell her story.
Merchasin says she interviewed the woman—whose identity is being protected—several times, as well as spoke with corroborating witnesses.
In 2002, when she was 30-years-old, the unnamed woman says Mipham visited Santiago, Chile and invited her to work as an assistant cook at a dinner party he was hosting. At some point in the evening, he invited the staff to join the party and listen to him read poetry.
"He was visibly drunk," writes Merchasin. "He asked the Chilean woman to sit next to him. All of a sudden, he took her hand and dragged her to the bathroom."
Once in the bathroom, the religious leader locked the door and stood in front of it, blocking the woman's exit.
"He groped her breasts and began trying to remove her clothes. He forced her hands to his genitals, even though she told him 'no' several times."
The woman repeatedly told Mipham, "I don't want to do this" and also "I have a boyfriend."
He replied, "That doesn't matter," and continued to touch her and force her to touch him.
After 15 to 20 minutes, the woman says she was able to push him away and unlock the bathroom door to escape.
She immediately told another cook about the assault and spoke about it the next day to someone travelling with the leader who later corroborated the account to Merchasin.
The account follows Mipham's patterns of behaviour as described in the
Project Sunshine report
, states Merchasin. He was drunk, and invited a young, attractive female student to come to dinner.
"Then, in full view of others, he pulled her into a bathroom and sexually assaulted her."
None of the allegations in this update or the original Project Sunshine report
have
been proven in court and no charges have been laid. According to Halifax Regional Police, to date, no complaints have been filed against Mipham.
Merchasin says all of the stories reported are still just a preliminary inquiry. A full investigation will need to give both Mipham and the Shambhala leadership the opportunity to respond before it can be complete.
Nevertheless, Project Sunshine has had a dramatic impact on the Shambhala community, which is based in Halifax.
Since its release, both the governing Kalapa Council and Mipham have stepped down. Halifax law firm Wickwire Holm has also been hired to conduct a third-party investigation into the allegations.
"In this time of groundlessness, there is a wish for more clarity and answers, but the truth is that much is unknown,"
writes the Kalapa Council
, which includes local residents David Brown (executive secretary to the Sakyong) and Wendy Friedman (owner of Biscuit General Store). "We recognize that parts of our system are broken and need to dissolve in order to make room for real change."
In notes and now-deleted Facebook posts from earlier this year, the Kalapa Council stated it had "reason to believe" the attempted rape allegation in Chile didn't happen because they had spoken with "first-hand witnesses who indicate it isn't true."
But Merchasin says both the Chilean woman and the corroborating evidence suggests the Shambhala leadership knew about the sexual assault.
Corroborating witnesses told the investigator that leaders were made aware of the incident in 2002. Another woman told Project Sunshine she remembered hearing a phone call that year between Shambhala leaders who were conspiring to keep quiet an incident between the Sakyong and "a woman in Chile."
A year later, when the Chilean woman was in New York, she again told a teacher about the assault. Soon after the Sakyong came to meet with her, seemingly to apologize.
"He sent a letter to her allegedly apologizing for his conduct," writes Merchasin. "It certainly seems likely that the leadership of Shambhala was aware of the sexual assault."
Several people in the Kalapa Council also appear to be aware of another alleged assault from 2011 that was contained in the Project Sunshine report, writes Merchasin, "and offered friendship instead of accountability to the woman who had been harmed."
This week, Project Sunshine investigators also received an anonymous email alleging that a specific senior leader in the Shambhala community travelled around as a "sexual fixer" to silence the women Sakyong assaulted.
Her job, according to the informant, was to placate and mollify the victims by acting as a "friend" in a deliberate attempt to silence the women who were harmed.
Merchasin notes the anonymous email is impossible to investigate, but the Chilean woman did tell her that while in New York a woman who was a senior leader in their religion came to the city to support her.
The Chilean woman says she didn't perceive that help to be anything other than friendship, which she appreciated.
The senior Shambhala woman in question didn't respond to emails from Project Sunshine requesting an interview.
According to the update from this week, there's no evidence the Chilean woman was paid for her silence and she says she never went to police nor brought any legal action against Mipham.
In a letter to the international Shambhala community, the office of Sakyong Mipham Rinpoche
says the spiritual leader
fully support the third-party investigation that is being undertaken.