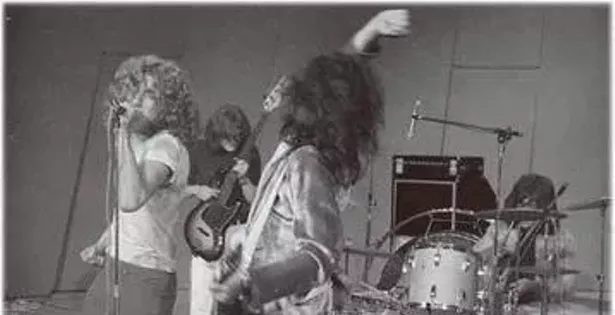 I admit, I couldn't get the enthusiasm to set my alarm for 6am, like I did for the opening ceremonies but I did watch some of the highlights. In short, Jackie Chan, fireworks and David Beckham.
British singer Leona Lewis and Led Zeppelin guitarist Jimmy Page performed "Whole Lotta Love." With a few changes: "Way, way down inside, honey, you need it." Outta there. Too hot for the Olympics. "I'm gonna give you every inch of my love," changed to "every bit of my love." I guess it makes sense seeing as Robert Plant's tight dungarees are nowhere to be found. Too bad.
This performance is supposed to represent the "youthfulness" of the London 2012 games. Ummm, that song is almost 40 years old! But maybe the UK team was a little nervous about letting their current young international namebrand talent (Amy Winehouse, Lily Allen) loose on the stage. Coldplay seems the obvs choice; even moms love Chris Martin.