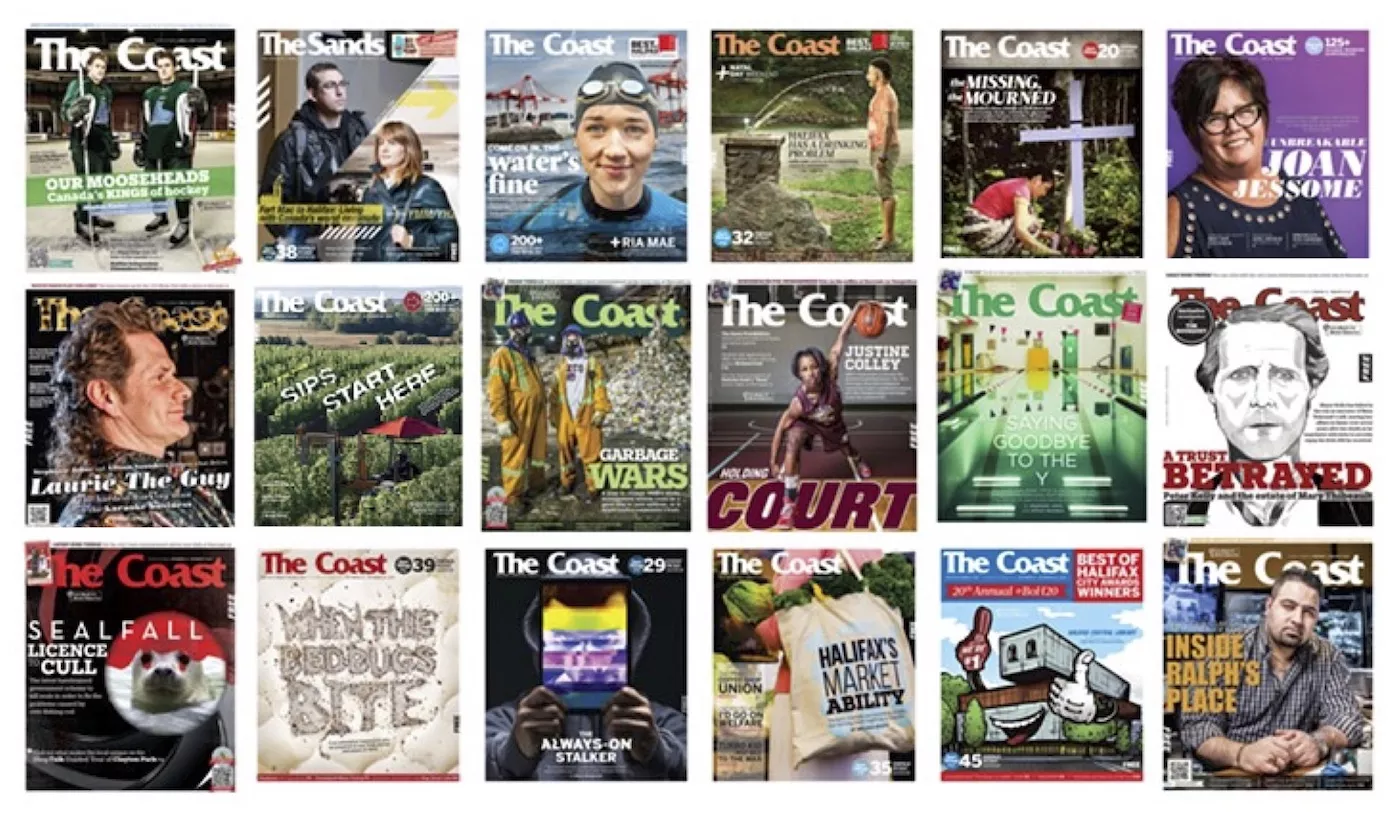 You might have noticed Facebook posts or Coast ads about The Deep, "Atlantic Canada's long-form magazine." And you may have wondered, "Hey, what is that, anyway?"
The Deep is a collaboration between The Coast and Matthew Halliday and Chelsea Murray, a couple of journalists (and a journalistic couple) who moved to Halifax from Toronto in 2014. Their arrival made a bit of a splash in Coast world after Halliday wrote a much-discussed Voice of the City called "Saying hello to Nova Scotia, for a reason."
Earlier this year, Halliday and Murray came to The Coast for advice on starting a new journalism venture: an online magazine focused on telling true stories based in Atlantic Canada. As we talked, it quickly became apparent they and The Coast share a passion for magazine-style creative nonfiction, and a belief that eastern Canada deserves a full-time, dedicated home for it. A partnership was formed, and The Deep was hatched—The Coast providing its name and publishing resources, Murray and Halliday providing the editorial vision.
We want to provide a forum for Atlantic journalists to show what they can do with a story.

tweet this
Creatively, The Deep is audacious: We want to publish a great Atlantic story every month, the kind of writing that wouldn't be out of place in The New Yorker or raved about on longform.org. We want to provide a new forum for Atlantic journalists to show what they can do with a story when given the space, time and resources to really dig in and go deep. We're inspired by some of the ambitious digital storytelling that's been revitalizing this kind of #longreads writing elsewhere, and we want to put an east-coast spin on it.
We also want to bring The Deep to audiences with live events like the storytelling nights that we've already started hosting. (With the next one, November 3 in Saint John, The Deep officially goes inter-provincial.)
The financial goals are modest, for now: The Deep aims to launch in mid-2017, and finance the first half-year of stories with a Kickstarter campaign, currently underway. Every dollar we take in from this campaign will go to­ writers, photographers and illustrators creating The Deep's first stories.
So please, check out our campaign there—and consider getting into The Deep.