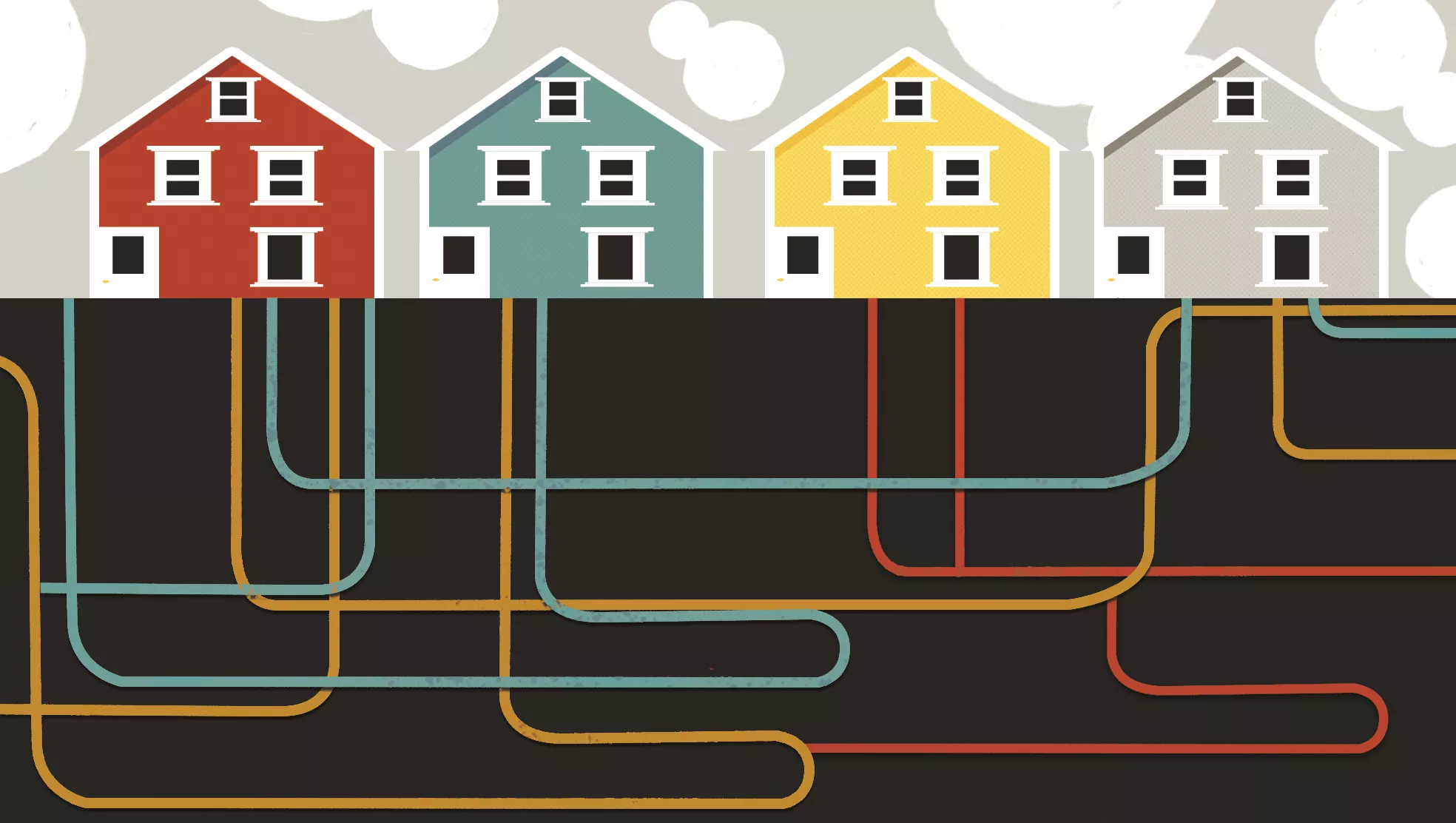 There's no question lead service lines in Halifax constitute a public health problem, says Graham Gagnon, a professor at Dalhousie University's Centre for Water Resource Studies. But figuring out a solution to that problem isn't so cut-and-dried.
Halifax Water has been working since 2013 on a plan to replace HRM's lead service lines (LSLs)—the bit of pipe that connects distribution lines to individual properties—but the recent water crisis in Flint, Michigan has galvanized those efforts, according to the utility's 2016 annual report.
The situation in HRM isn't anywhere as bad as Flint, Halifax Water spokesperson James Campbell stresses. There are no lead pipes in our distribution network, for one. The utility also has a strong corrosion control program—unlike Flint, which is still dealing with a public health crisis after switching to corrosive river water as a drinking supply two years ago. But out of the 83,000 service lines bringing water into people's homes in this city, Halifax Water estimates some 2,500 are made of lead.
The utility has been working since 2013 on a plan to replace those LSLs, at a cost of 
$25 million over the next 30 years. But first Halifax Water will need to build a database identifying all the lead service lines in HRM and inform impacted property owners, who often aren't aware of the problem since real estate agents (and landlords) aren't required to inform buyers (or tenants) about lead pipes in the same way they are about asbestos or other dangers.
The biggest obstacle to that plan isn't the money, though, but the fact that the lines are a shared responsibility. Homeowners are responsible for the half on their property, and Halifax Water has no mechanism to force a customer to spend what would likely be thousands of dollars digging up their yard to replace hazardous water lines.
Even worse, research conducted by the Centre for Water Resource Studies confirms that a partial replacement of the line actually results in "significantly higher lead levels than if the service line had been left alone."
After learning that, Halifax Water stopped doing partial replacements of their halves of any LSLs. The utility will now only replace a lead service line if the property owner joins in.
"That therein lies the problem: motivating the homeowner and motivating everyone to remove the lead pipe," says Gagnon, who's been working with Halifax Water on this file for close to a decade.
"Replacing the full service line is the way to go," agrees Campbell, "but again, we understand the cost and dealing with contractors is a big deterrent to people on the line."
It's a struggle that isn't unique to Halifax or Flint. A recent investigation by Reuters in the United States found nearly 3,000 towns with a recently recorded lead poisoning rate at least double than during the peak of Flint's contamination crisis. The Canadian Press has previously reported that 10 percent of Canadians are at risk of exposure to lead from their drinking water.
The rest of this province is no exception, and lead service lines are as likely to be found elsewhere in Nova Scotia as they are in Halifax. But while Halifax Water has the budget and resources to try and address matters, the remaining 59 water utilities in Nova Scotia's smaller municipalities aren't so well-positioned.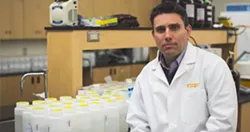 "That is probably a bigger issue: What is happening outside of Halifax?" says Gagnon. Halifax Water has the budget to tackle this, he means. "Whereas, if you're in a town that says 'Well this is nice to have, but I also need a fire department and pay for police servicing, so I'll put the nice-to-haves down on the list.' That's what happens in municipal planning, as you do expect."
There isn't much help on this front from the province, either. Nova Scotia requires water quality monitoring and corrosion control programs to try and limit lead exposure, but lead service line replacements are not within the provincial government's mandate, says a spokesperson from Nova Scotia Environment.
Given the possible health effects, Gagnon believes there's "definitely a role" for other levels of government to get involved on replacing LSLs.
"Most public health [bodies], whether it's Health Canada or the Centre for Disease Control in the States, are very clear that there is no safe level of lead in the body," he says.

 "We'd certainly be interested in any level of government stepping up," says Campbell. "Any time the federal or provincial government is offering funds for any kind of program for water or wastewater, we're happy to get involved in that."
On Wednesday (right as this was article was being sent to print), Health Canada announced new guidelines for lead in drinking water that state "Every effort should be made to maintain lead levels in drinking water as low as reasonably achievable."
Acute, short-term exposure to high levels of lead can cause long-term negative health impacts, particularly in young children and pregnant women.
———
Update: We missed Health Canada's new guidelines upon our initial publication of this story, and added in the second last paragraph Thursday morning for reference.