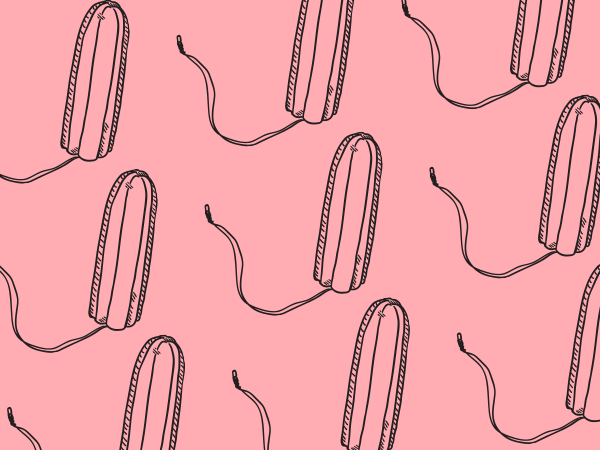 Staff will take another crack at figuring out how to provide free menstrual products in all HRM facilities, after councillor Lorelei Nicoll—who first brought the issue to council—said the initial pilot project presented this week could do more, and perhaps even cost less.
Estimates vary, but it's said that mensturators spend anywhere from $29 to $250 a year on necessary menstrual products. "This is something we need to take on if we want to promote a society where women and men are equal," councillor Lisa Blackburn told regional council. "Get over it, menstruation is normal."
All councillors voted in favour of a deferral to look closer at how to implement the project.
"The evidence is pretty clear that we should do it," said councillor Cleary. ("It" being full-blown access in all facilities, but he recommended looking at finding cheaper ways to implement it.)
The cost in staff's report was broken down by the initial 16 proposed facilities, the number of washrooms in each, an estimated cost for the dispenser and the cost of refilling the dispensers daily—totalling just over $270,000.
Hendsbee echoed Cleary's sentiment, saying "I would go full board now. If you want to talk about gender parity, let's do this, lets do it right."
In response to some councillors' concerns with the cost, councillor Lisa Blackburn said "That's the cost of these products, folks." She added that the issue was being made more complicated than it needed to be, asking, "Have we ever once questioned the cost of toilet paper in our municipality?"
By deferring the pilot project for more information—with the intent of ensuring it has greater reach—it means any actual actionable decisions on the matter won't happen until closer to budget decisions. Which may pose a challenge as CAO Jacques Dubé says that as of right now, there isn't surplus money available to make it happen.
Dubé agreed that this is a "human right, not something that is optional," but as with any new policy that comes with a cost, finding the best way forward isn't guaranteed to happen overnight.