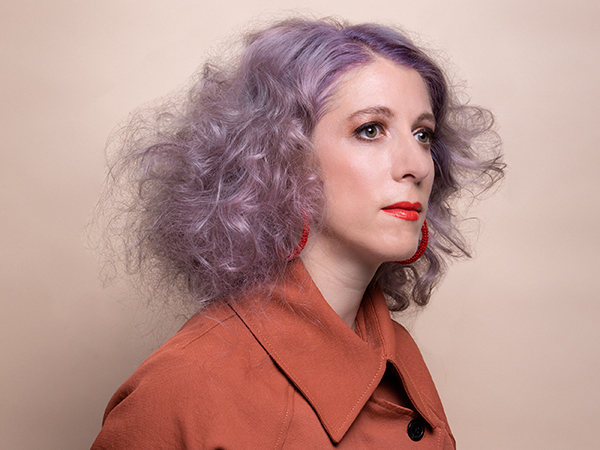 Gabrielle Papillon w/Gianna Lauren
Nov 30
The Bus Stop Theatre, 2203 Gottingen Street
7pm
$25
---
Gabrielle Papillon will take you on a journey through social anxiety to a new kind of bravery with her art-pop album Shout.
"If you start off at the beginning of the record," Papillon says, "that song is like anxiety brain." She's talking about the opening track "Don't Want to Go to Bed." It has a sway-worthy sound and lyrics that are instantly relatable for anyone with social anxiety.
"It's like what somebody is thinking when they're home alone at night," she explains. "It's like, I'm sitting in my apartment and there's this great show happening at the Marquee, and I really want to go, but I also really don't want to go because I have anxiety about crowds and people—even if I know all the people."
Then, about halfway through the album, there's something different, a song that will make you want to snap your fingers and get ready for whatever's next: "You get to 'Shout it Out' which for me is like the turning point of the record, where you start wanting to fight," Papillon says. "I was writing it in the middle of the #MeToo movement, and I was just feeling it."
By the end of the album, the words and sound are an impassioned and empowering rallying cry. The last two songs are anthems for anyone who has ever been anxious or depressed—for everyone who has felt like they can't be who they are or who they want to be.
"The last two songs are very much about 'This is it now—ready yourself for battle!,'" declares Papillion. "It's not like battle in a typically violent way so much as a standing-proud-and-strong way. You know, stepping out can be just as brave as picking up a weapon. In fact, arguably, it's more brave."