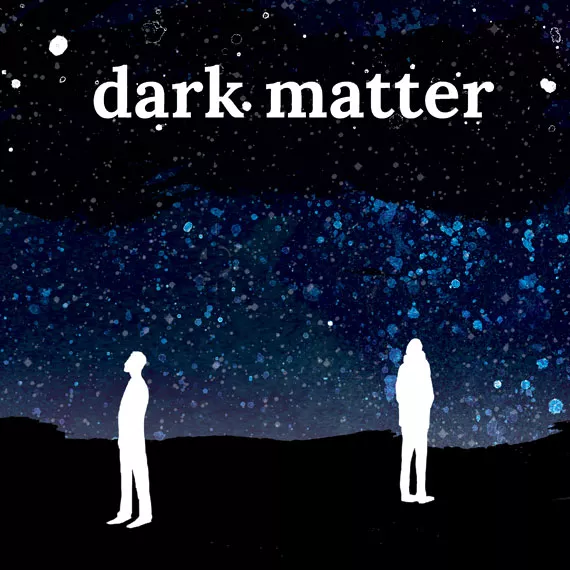 Dark Matter Thursday, September 8, 10:30pm Friday, September 9, 6:45pm Saturday, September 10, 12:45pm & 9:45pm Sunday, September 11, 2:35pm Plan B Merchants Co-op, 2180 Gottingen Street $7
If you have enough time to make it through half an episode of Stranger Things, then you have enough time to check out some of this year's Atlantic Fringe Festival. Colleen MacIsaac wrote (and stars in) Dark Matter, a teensy-tiny 15-minute production. So, a bit more non-committal than your average full-length theatre production, just the way you like it. The small-but-mighty intermission-length show plays on death, grief, the futility of our existence within the vast cosmic landscape—but also, breakfast foods.
"It's a bit of a comedy as well," MacIsaac says. "I feel like the line between what is funny and what is terribly sad can sometimes be a fine one, and using humour as a coping mechanism—though not always necessarily healthy—is something I'm interested in exploring."
MacIsaac penned the play late last year as part of The Bus Stop Theatre Cooperative's annual 24-Hour Theatre Thing. At the time, she was out west visiting her family for the holidays, but she says she still wanted to contribute to the annual event.
"I'm always back at home [in Alberta] during the 24-hour challenge, so part of the way I could be involved was a playwright, because I could do that remotely. I basically took 12 hours and wrote a play overnight and passed it along to the team."
MacIsaac says she planned on expanding Dark Matter when it was reworked for the Fringe Fest, but after going back to the drawing board, decided everything that needed to be in the play was already there.
"I think I added like maybe five lines and then realized that, no, this is exactly what it's meant to be."
The show's subject matter has its roots not necessarily in MacIsaac's personal experiences with grief, but rather a fascination—and inevitable anticipation—of death and everything it consumes. "My friend described it as a weird little microscopic, or maybe telescopic, view of just kind of looking at a distance at this little piece of something.
"It's about grief and the way we acknowledge each other when we're going through times where we're needing focus inwards.I would say [the show] involves astronomy and kind of looking at the universe and dark matter specifically as a metaphor for these relationships."
MacIsaac makes up one-third of the show's cast, which alternates between two castings nightly. "It sort of provides this stereoscopic view into the way people deal with these things. It gives you these two pictures that are very similar, but also, in some ways, just different enough."
Dark Matter is directed by Dorian Lang, who also happens to be MacIsaac's partner. The shows other stars are Dan Bray and Ashley Marie Pike, with stage management by Olivia McGinn. And it's playing at Plan B, which is a perfect setting for the show, according to MacIsaac. "We're really happy we ended up in Plan B because one of the characters is, in some ways, a hoarder or a collector, and it definitely is the right environment."
If you want to make a night out of it and soak up some more of Fringe's fantastic offerings, there's a handful of other venues scattered all over Gottingen, making it easy-peasy to show-hop your way through what will soon simply be fond memories of your first Fringe.
"I'm so happy that the Fringe exists, and it's really taken ahold in Halifax—especially in the past couple years," MacIsaac says. "It really provides the opportunity for artists who are trying things out or are trying unconventional things, to have a space to do that.
"I can't think of any other time of the year when this much theatre is happening in the city. Every nook and cranny has something really cool happening in it."