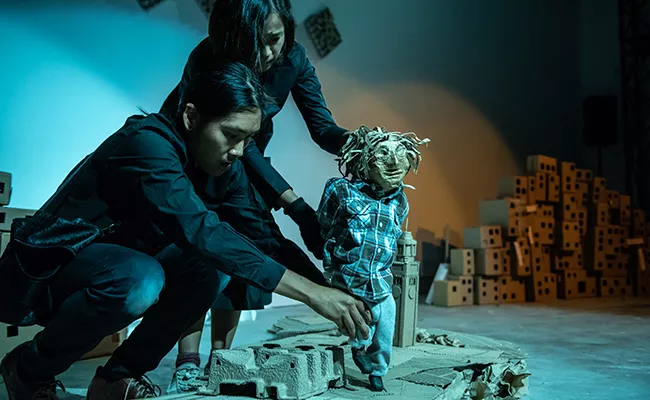 Thu Sep 6, 10pm; Fri Sep 7, 9:30pm; Sun Sep 9, 7:30pm
The Old Pool Hall Theatre 6050-6070 Almon Street, pwyc
Chun Shing Roland Au and Carmen Lee met in their performing arts school in Hong Kong and immediately felt a collaborative chemistry. Together they moved to Ireland, then to Montreal and then to Halifax, where they are presenting a newly revised version of their successful show The Extinction of Hong Kongers.
"We grew up in Hong Kong with a strong identity crisis," says Au. "We grew up with the turnover from the British government to the Chinese government, who has very strong opinions about what Hong Kong should be."
Since leaving their home and talking with people about the situation in Hong Kong, it became clear to Au and Lee that many aren't aware of the political climate and the history of struggle of their homeland. "We start from the history of Hong Kong to the protests in 2014," says Au. "The Umbrella Revolution, which is a huge protest where Hong Kongers are fighting for universal suffrage. Even until now Hong Kong doesn't have universal suffrage for choosing our leader. It is for the Chinese government to choose."
Work on The Extinction of Hong Kongers began last August, and it premiered in October at DaPoPo Theatre's Live-In Festival. After securing funding from Arts Nova Scotia and the Canada Council for the Arts, the duo continued to develop the work and have since brought it to Summerworks in Toronto.
"With the revised version, we insisted we bring it back to Halifax," says Lee. "Because of how the community helped us, I wanted to bring it back here. It's like another home."