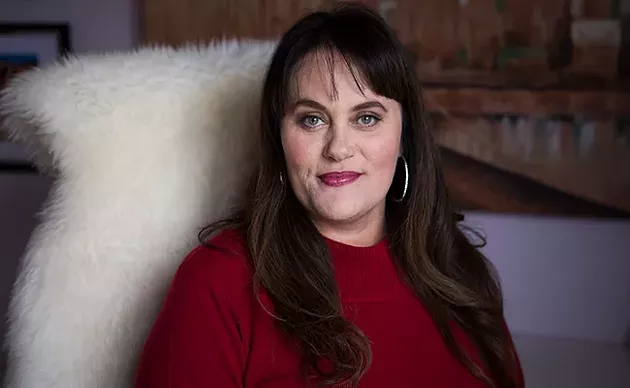 For low-income women in HRM, paying bills often takes priority. Rent, heat and groceries take precedence over hygiene products like shampoo, razors and menstrual products. It's not ideal, but it's necessary.
When Haligonians donate to community groups, they often don't think of those items either. "We buy the soup, and the boxed mac and cheese, but you don't think of all the other things people need," says Kathy McNab, the fund development and communications officer at Adsum for Women & Children.
A new fundraising campaign is hoping to increase
the amount of
menstrual products donated to low-income and women in poverty in the HRM. Suzanne Lively launched the Friendly Divas campaign in early November. Her goal is to raise $15,000 and donate it in the form of 500 Diva Cups.
"I just think it's something that not a lot of us have thought about," says Lively. "The issues for women that are living in poverty are different and more complex than a man."
A Diva Cup is a silicone-based reusable menstrual cup. It can last up to five years and costs about $30. Lively says it's more environmentally friendly, compared to the average 240 tampons a woman would use each year. This means the fundraiser's 500 Diva Cups would save 120,000 tampons from going to the landfill in the first year alone.
"If we
were for example
to do a tampon drive today for women, and everybody got their tampons, well they're in the same boat next month. It's a reoccurring problem every month," Lively says. She has made arrangements to donate the products to several organizations across the city, including Bryony House, the YWCA, Phoenix Youth and Adsum for Women & Children.
McNab says last time Adsum received menstrual product donations, they were very popular. "At least 1,000 women come into our donation centre on a regular basis," says McNab. "We could easily help out 100 women with these products, just out of Adsum." When women receive a Diva Cup through Adsum, they're also learning how to properly use them.
"Part of the program is that we would do a little introductory session and teach people not just about the Diva Cup but about health in general, and menstrual health," McNab adds.
"It occurred to me somewhere along the way that if people don't have money to buy food, what are they doing for tampons?" asks Lively, who has been a Diva Cup user herself for seven years.
"If you don't have money for this, you're using whatever you can find," confirms McNab. "Wadded-up tissue paper, cut-up sponges. They're not as effective and definitely not as sanitary."
The Friendly Divas campaign has raised $1,500 since it launched. Lively says that once people learn what a Diva Cup is, most people are supportive.
Women who are already Diva Cup users are extremely happy about the initiative. But they're not for everyone, says McNab.
"For people in the shelter they aren't the right answer, tampons were more the product of choice. They don't always have access to a washroom easily to be able to clean things and to carry it around on a regular basis. So, they needed something easy and disposable."
Lively also
suggests
buying an extra box of tampons to donate each month, or for women no longer menstruate to donate any extras they have. She hopes Friendly Divas can inspire other similar fundraisers in the future.
"I want to see this go across the country, I'm all about women helping women and being in a community with other women. I think we're a force to be reckoned with and we can truly change the world."