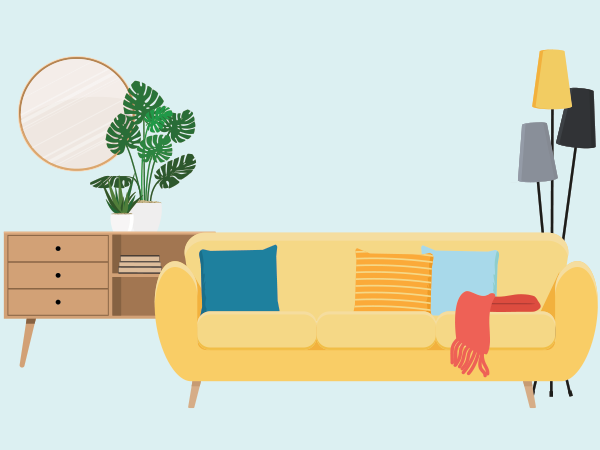 As we enter the colder seasons, creating a home that will weather the winter blues is on our minds. Luckily for us, the Happiness Research Institute in Copenhagen, Denmark recently released a study all about home happiness. They asked their respondents to weigh in on two main questions: What makes a happy home, and how can we make more people happier with their home? Here are five steps you can take to find home happiness:
1 Bigger isn't better
Finally! We have proof that more space does not equal greater happiness. It's the sense of space and how we use the space that truly matters. Rearranging the layout of your furniture is a budget-friendly way to raise happiness levels.
---
2 Do it yourself
Taking the time to improve your home has a positive impact on your happiness. Investing a little bit of time and creativity into your space is an investment in your future stability and contentment.
---
3 Invite people over
Share your home with the people you love. Inviting company over enhances feelings of community and belonging, and increases your emotional connection to your space.
---
4 Express yourself
Break the rules, ignore the trends and surround yourself with pieces that delight you. Let your home be an accurate depiction of the things that inspire and represent you. You'll come home after a long day and feel content.
---
5 Bring the outside in
There is a reason why houseplants are a major trend right now. The colour green promotes wellness and provides a connection to nature, something we sorely crave in the dark depths of winter. Decorate your home with a few plants and reap the benefits of fresher, cleaner air and higher spirits.