1. A private island on the south shore

Turns out you don't have to be Richard Branson to occupy your very own island for a couple of days. An hour from the city you'll find this two-acre escape that's a short canoe trip (canoe included!) off the coast of rugged beauty, Blue Rocks. There stands a handmade yurt that's decked out with lights, propane, water and a composting toilet, plus a queen bed that you can stargaze from, and a 360-degree ocean experience.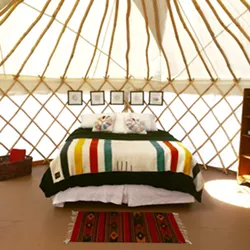 "I like the idea of concept of inviting people into a space you've created to host," says Katherine Marsters, maker of the yurt and owner of the nearby shop Point General, who rents out the island with her brother, who runs the also nearby Pleasant Paddling. "Thinking about bringing people to their own island in the middle of the ocean, where they can have a retreat and experience the ocean—it's seclusion without being too far away." In the Marsters' first season welcoming seclusion-seekers to the yurt, they've seen a mix of visitors from near and far—and even hosted a spontaneous, tiny wedding. "A lot of people say, 'I feel like I'm in another world' or 'I feel like I've come to the end of the world,'" she says. Welcome to planet Bliss. Population: You.
$220/night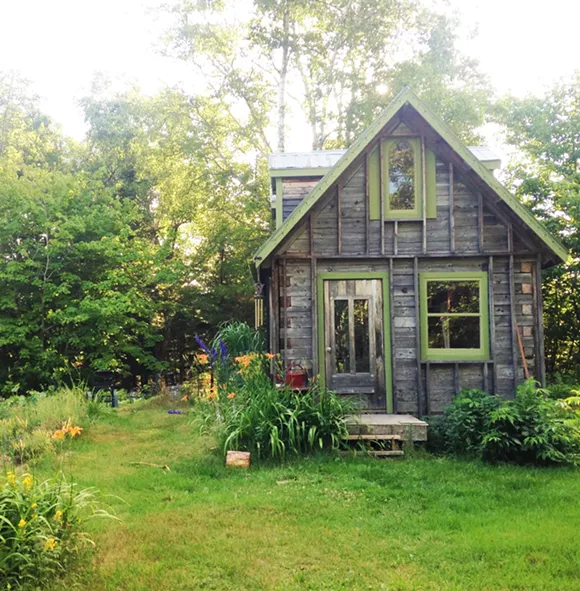 A kilometre from the main road and 750 metres from the Bay of Fundy, is a wee, off-the-beaten-path escape from, well, every thing. After four years of making it a cozy home for themselves, Andrée-Anne Bédard and her family decided after moving out that they wanted to share the wealth and invite other people to find their zen in Baxter's Harbour (nearish to Hall's Harbour)—amidst 20 acres of forest, and the world's highest tides—too. " We just love to have people living there, to have a little life there," says Bédard of the prime location for, say, memoir-writing. "This place has a lot to offer, for anyone to unplug from the grid." $74/night
Have a way way happier ending than Black Fish aboard this Tillicum—a wooden schooner that's moored and awaiting visitors in the postcard-ready LaHave River. Get to the vessel/accommodation via dinghy, and enjoy total privacy whether you're soaking up a sunset or being rocked (gently) to sleep. Tillicum has cooking gear, a fridge and a washroom—and the boat's owners offer up the shower in their nearby home for guests—and is the perfect way to have a stay on the water without risking seasickness. $61/night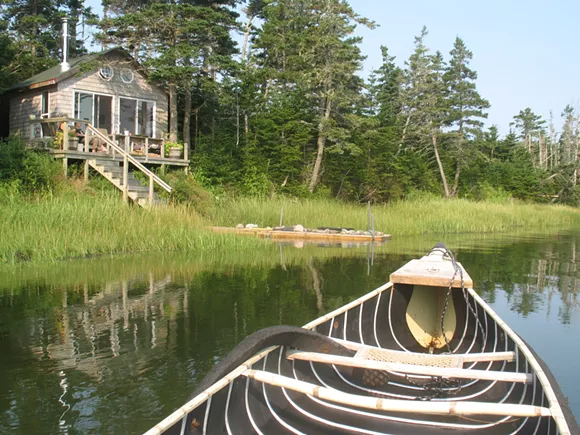 The beautiful thing about Halifax is that solitude is always arm's length away. Out between Lawrencetown and Seaforth one such place exists, a peaceful island studio that boasts rugged fishing villages, beachy bird life and sweet surf as its nearby attractions. A shared kitchen space makes for a personal stay, ripe for storytelling and communal cooking, plus, you can hike out to one of the neighbouring islands at low tide, dig for clams, go get a surfing lesson from a local expert or buy your dinner from a local fisher. OR, do absolutely nothing but breathe in salty air and flip through the latest issue of
US Weekly
in the sun.
$58/night
5. A re-vamped church in the valley

A two-minute drive from Annapolis Royal, tucked away on a little country road, you'll find St. Alban's—a bright, stylish, two-and-a-half bedroom church-turned-home. And quite likely, the peaceful escape you've been praying for.
Completely converted (with magazine-worthy decor and appliances) but still oozing with character from the church's original architecture, this Airbnb treasure is near the Lequille River, the Annapolis Basin, with both outdoor adventures and shops and restaurants at a stone's throw. But by the looks of it, the unique space is an experience in itself—so bring it on, relaxing rain days. $156/night