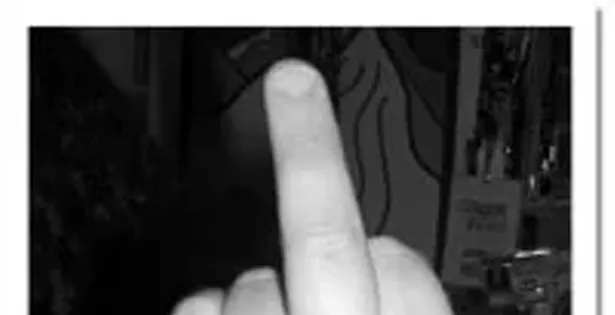 We're generally not that interested in wire stories, those often blandly written nuggets of fluff available to newspapers the world over. But an interesting one drifted across our desk yesterday. It appears "fuck," in all its multi-purpose glory, has been added to the 40th edition of The Canadian Press Caps and Spelling, a guide for editors. The only swears in the thing are "damn" and "son of a bitch," but fuck has become so prevalent in pop culture that the issue had to be addressed.
This is the general rule, according to Lee-Anne Goodman of the Canadian Press: "In short: avoid it for the most part. And if it must be used because it adds a valuable news element to a story, spell it out. No f and three asterisks. No 'eff word.' No freakings, friggings or firkings either, for that matter."
We've been doing it like this for years, but you already knew that, you firking geniuses.
TIFF tops
We will be in Toronto by the time you read this, so we thought you should know that, according to the Globe and Mail, the Toronto International Film Festival has eclipsed both Sundance and Cannes as the world's best. Venice? Berlin? Telluride? Can all suck it.
"The occasion of the 30th anniversary of TIFF, kicking off Thursday, may be a perfect time to update the standings: Toronto now has the most important film festival in the world -- the largest, the most influential, the most inclusive," announced Liam Lacey, boldly we thought, in the paper's Labour Day weekend edition. What's taken so damn long? "One reason the Toronto festival has probably not received its full recognition is, frankly, because it takes place in Canada," wrote Lacey. "Festival organizers admit privately that neither the Europeans nor the Americans are ready to fully acknowledge the festival's importance."
The good ole inferority complex, fueled again.
And anyway, "With such a large and diverse event, it's hard to say what Toronto does best, but perhaps its key contribution to world cinema is that it stacks all of it together. The effect has largely been symbiotic."
Send fucking cool shit to Anablog c/o The Coast5435 Portland Place, Halifax, B3K 6R7.