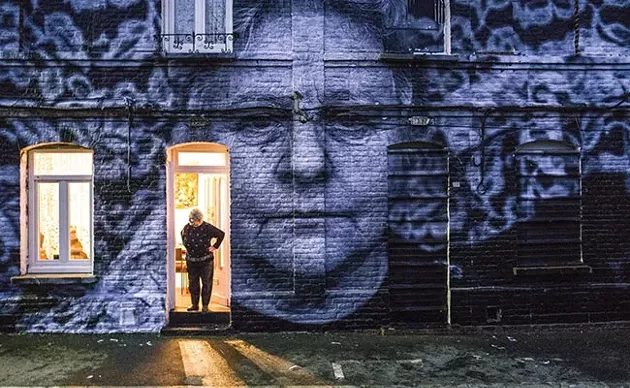 Faces, Places
Friday, February 16, 7pm & 9pm
Carbon Arc Cinema, 1737 Summer Street
$8.75
carbonarc.ca
The great French filmmaker Agnès Varda combines forces with the street artist J.R. in Faces, Places, a unique and fascinating documentary that follows the pair around the countryside talking to people and creating building-sized portraits of them on giant vertical surfaces.
Along the way they explore their respective perspectives on art and legacy (they are 50 years apart): Varda's films are lasting artifacts of time, place and ideas; J.R.'s gargantuan portraits are impermanent and temporary. For added drama, Varda is going blind. (If there's any flaw here, it's the sometimes labourious, narrative-shaping conversations clearly written after the travelling material was gathered. A visit to Jean-Luc Godard's house feels possibly 100 percent staged.)
They wander rural France, stopping when it suits them, creating portraits of the residents with J.R.'s giant Polaroid-like contraption that spits huge prints out of the side of a truck. Scaffolding and teams are brought in for the larger-scale projects, like the wives of three dockyard workers affixed to a stack of shipping containers; an old photo of Varda's on the side of a fallen train car; the residents of miners' housing being forced out by gentrification and a goat on its farmer's barn. It's endlessly watchable, gently political and deeply philosophical. Beautifully photographed beautiful photographs, and a pair of artists who shouldn't have much common ground, but find it in the most unexpected corners.