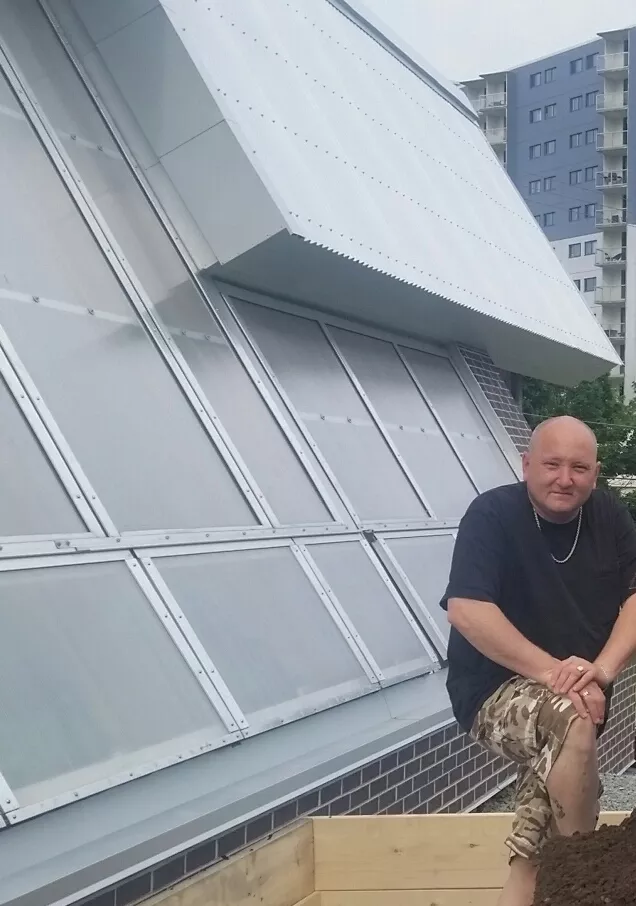 Have you ever wondered how to save irrigation cost when you were gardening? Are you interested in solar energy? Do you have questions about when to start your seed planting?
On May 14th, the coordinator of Hope Blooms Community Garden Greenhouse, Peter Wilkinson, hosted a workshop at the Common Roots Urban Farm on Off-Grid Greenhouse Systems.
Hope Blooms is a nationally famous Halifax project that empowers youth to grow food and market value-added products. They have built a small social enterprise from the ground up that gives back to their community in many ways. Wilkinson and the youth shared their successes and failures implementing low-cost solutions in greenhouse. They talked about their irrigation solutions, their use of passive solar, and low-cost ventilation system and about the plants they grow well, and the benefit of starting seeds at home.
Two gardening tips:
1) When you start planting seeds for transplant, plant at least 50 percent more than you need. Some will inevitably fail, and if you do have a surplus, then you can share them with other community gardeners.
2) Regarding irrigation, use a simple irrigation system rather than complicated one. A bucket and a hose can be very effective. Recycle materials whenever possible as it will save you money and give a level of satisfaction.
When asked why he is interested in irrigation and solar energy, Wilkinson says his interest was initially inspired through travelling work on farms and projects globally in India, Nicaragua, Japan, US and UK. He studied ways different cultures adapt to different environmental circumstances: rich or poor, droughty or swampy, there are always solutions to agricultural challenges.
"In Canada, we're blessed with water and wealth, but we are not preparing well for climate change. With rising costs of living and pollution, sustainable solutions are a worthwhile option to consider and invest in. Saving water and utilizing renewable energy empowers communities and individuals to take responsibility for their consumption, while supporting the understanding of what access to these resources can mean to our environment," he says.
Check out Common Roots' entire schedule of spring workshops below.
Yao Wang is an international student studying nutrition at the Mount Saint Vincent University, and an appreciated volunteer at Common Roots Urban Farm since 2015. 
Jayme Melrose is a plant-lover trained in permaculture, ecological gardening and community design, now the project coordinator of Common Roots Urban Farm.