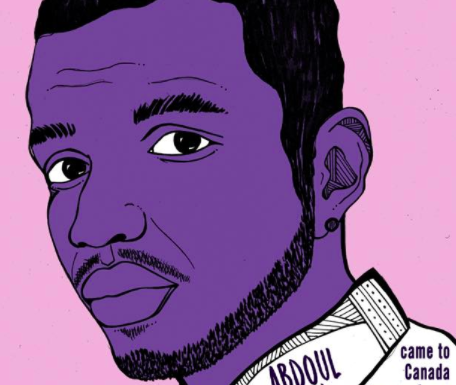 Canada's Federal Court will hear the case of a former ward of the province facing deportation to Somalia.
Abdoul Abdi's fate was to be decided on Wednesday by the Immigration and Refugee Review Board. But news of the federal hearing later this May
caused the IRB to put a pause on its own proceedings
.
The 24-year-old Abdi arrived in Nova Scotia at the age of six with his
family,
but was taken from his mother and put into provincial care soon after.
Through the course of the next 12 years, the
department
of Community Services failed to apply for his citizenship.
Abdi, who has a criminal record, is now facing deportation back to an unfamiliar country with no family and a language he doesn't speak. Family members have
called it tantamount to a death sentence
.
On Tuesday, supporters across the country gathered in several planned protests—including at Nova Scotia's Legislature—calling for the federal government to intervene and allow Abdi to remain in Canada.
The IRB will meet back on March 21 to decide whether it will wait for a verdict from the Federal Court, or make a ruling of its own.