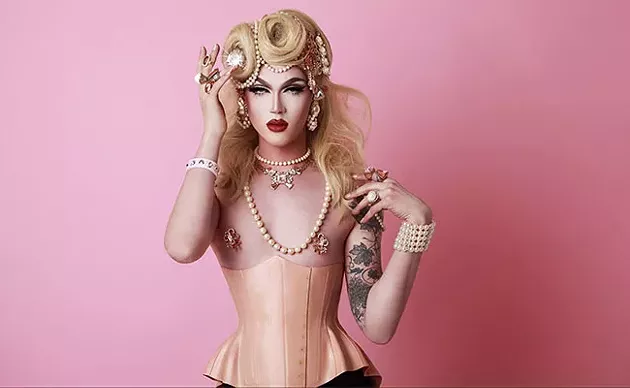 Dreams 2018

Sunday, December 31, 9pm
Cunard Centre, 961 Marginal Road
$35-$80
facebook.com/clubcouturetour
Drag entertainment has a rich history in Halifax. From the early days of venues gone by like The Turret, to current nightlife staples such as Reflections, the pageantry, drama and comedy served up by drag queens is a staple in queer spaces. Now one event is bringing the traditionally queer form of entertainment to a mainstream audience this New Year's Eve.
"There's a lot for everyone of different tastes," says event organizer Vlad Snytkin. His event Dreams 2018, in partnership with Virgin Radio Halifax, is happening at the Cunard Centre and features headliners Ryan Hemsworth and Pearl of RuPaul's Drag Race fame. "There are not many parties in Halifax offering big names like this," says Snytkin of his unconventional yet potentially groundbreaking extravaganza.
The unlikely pairing in headlining acts may seem mismatched to some, but Snytkin sees it as an opportunity to bring diverse audiences together. His company, clubCouture, is positioning the show as a multifaceted celebration in which drag is complementary spice for an already hot line-up of performers. Non-drag entertainers include DJs Jules Bangsworth and Brandon Mott, Unleashed Dancers and co-host Emmett Blois of Amazing Race Canada. Other drag performers include Mike Hunt, Anya Knees and event co-host Bridget Von Snaps, who guarantees a spectacle.
"I've got dancers, intense choreography, the whole bit—I'm pulling out all the stops," says Von Snaps. "I live to make the crowd happy and to have them feast on me."
Von Snaps, who has been performing for over a decade locally, is admittedly a bit nervous to host a venue with a 3,000-person capacity, noting she's mainly performed at clubs and smaller venues. "The clubCouture events have been amazing to me and for me," she says. "This show is on such a large scale. It's nerve-racking, but I'm excited."
And it's the inclusion of the queens, coupled with the scale of the event, which indicates how far drag has come. With shows like RuPaul's Drag Race creating international superstars of drag queens who tour the world, star in web series and launch successful music careers, it's safe to say there is a demand for their C.U.N.T. (Charisma, Uniqueness, Nerve and Talent).
Despite the recent shift in the public's interest in drag, Von Snaps notes that it wasn't always easy and hopes the event brings crowds of all backgrounds and encourage more understanding.
"Everyone bleeds the same," says Von Snaps. "Just because you're gay, straight or bi doesn't mean you can't get along with people in your community. We want to push barriers down and make it fun for everyone, not one specific group of people."
Snytkin has high hopes his event will be a success and attract people from all walks of life."I want people to leave with positive energy and create happy memories," he says. "It's all about happiness and satisfaction—that's what all events should be about."