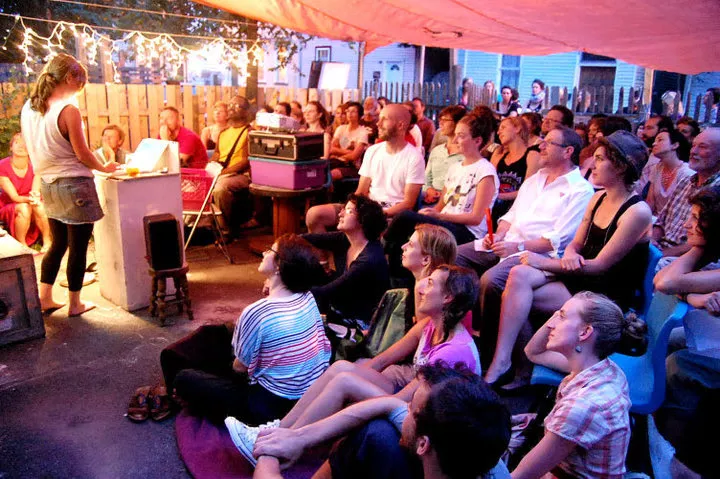 The Eyelevel Gallery is partnering up with the mighty Fuller Terrace Lecture Series to continue this year's round of free, public lectures about topics big and small.
For the seventh season, three of the lectures will be hosted in Halifax (at the Wonder'Neath Studio, 2891 Isleville Street) and three will be hosted in Berlin. Should you find yourself in either location with a few things to get off your chest, the series is looking for speakers for the 2014 season beginning August 15, running into October.
The lectures are 15 minutes in length, can be delivered by proxy and "can be fact, fiction, essays, artist talks, experiences, explanations and excuses." There is sound equipment and a digital projector available for lecturers and plus a podium for you to feel fancy behind.
Topics and dates are below. Email fullershowandtell@gmail.com by August 8 to submit a proposal.
How to be an Adult:
Are you technically an adult? What makes you feel like an adult? Do you floss? Do you do your taxes? Do you take your vitamins? Do you watch adult movies? We want stories about your journey into 'adulthood'.
Friday, August 15th, Berlin, 9pm.
Tuesday, August 19th, Halifax, 9pm.
A Perfect Storm
A "perfect storm" is an expression that describes an event where a rare combination of circumstances will aggravate a situation drastically. The term is also used to describe an actual phenomenon that happens to occur in such a confluence, resulting in an event of unusual magnitude. For this lecture, we are looking for stories of your/a perfect storm.
Friday, September 19, Berlin, 9pm.
Tuesday, September 23, Halifax, 9pm.
The Blue Lecture
Stories that come out of the blue, the Ocean blue, feeling blue, or that happen once in a blue moon. Also about Yves Klein.
Friday, October 17th, Berlin, 9pm.
Tuesday, October 21st, Halifax, 9pm.