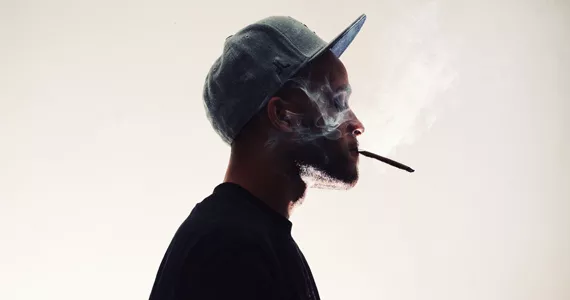 It's not too late to hit up Evolve 2013! One of the largest eco-conscious camping and music festivals kicks off on Friday on lush, rolling hills just outside of Antigonish. With over 150 musical acts ranging from techno to electro to funk to indie rock, Halifax and Dartmouth have a serious number of local artists representing. Go and get it till your yurt hurts.
Now in its 13th season, Evolve is one of the hottest weekends of summer. This year's locals include Classified, Slowcoaster, Carmen Townsend, honourary local B.A. Johnston, The Caravan, Willie Stratton, DJ IV, Weirdo Click, Moon, skate-rapper Jay Mayne and more.
"I usually do the bar scene. This is my first time at a big festival," says Mayne, originator of the #choptrees movement, joined onstage by fellow IV-League rapper Matty Boh. "I'm excited there will be a lot of people who haven't seen me before. There will be smoke in the air."
Evolve first-timers are often surprised by the legions of furry fans, crazy costumes, unlimited glow sticks and almost 20 non-stop hours of music each day. Halifax rock band Like A Motorcycle is also making its Evolve debut. "Stay hydrated and bring a cooler for beer," says drummer Michelle Skelding. "Enjoy the music and respect the people and you should be good."
With a variety of food and beverage vendors (including hot waffles!), henna tattoo artists and no-waste, no-glass rules, Evolve is a celebration of many musical communities all coming together. Head to the Black Avon waterfalls for a splash, take a yoga and meditation class or hang out among the hundreds of happy campers.
Designed to be an intense, immersive music experience with like-minded, love-focused people, Evolve Festival is often the stuff of legend.
"I've never been to Evolve but I've heard of all the crazy things that go on and I'm very intrigued," says Billie Dre, playing with his Poor Boys. "I'm definitely stoked to see A Tribe Called Red, Tupperware Remix Party and all of our Halifax friends. They know who they are."
---
Evolve Festival
Friday, July 19 to Sunday, July 21
Antigonish, Nova Scotia
www.evolvefestival.com