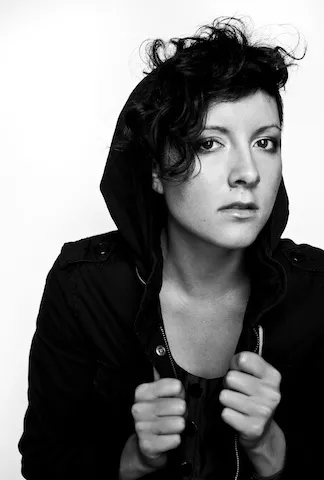 So, I'm not sure how many of you have been following Ria Mae's Facebook fan page since she and longtime collaborator/buddy Margot Durling went out on a U.S. tour a couple of weeks ago to support Melissa Ferrick - but it's exploding. Every other post is made by a fan mentioning how awesome Mae's show was in Chicago/Austin/Ohio/everywhere, or thanking her for signing CDs, and/or gushing about how beautiful she is, and so on. It's like Elvis!
Mae's profile was raised even higher last week when she was named Regional Winner of the Mountain Stage New Song Contest. Along with five other finalists, she'll be competing for the top prize - a chance to perform on NPR's Mountain Stage and record an EP with producer Mikal Blue, who has also worked with James Blunt, Jason Mraz and Serena Ryder. The live performance round will take place Thursday October 20 in New York.
None of this is that surprising after you hear the single from her debut album Under Your Skin. I am not hugely familiar with the realm of female singer-songwriters, but I'm also not an idiot. Mae's voice is emotive, honest and painfully lovely, and she's a mesmerizing performer. She's the real deal, and will go far. Check out the album's title track below.