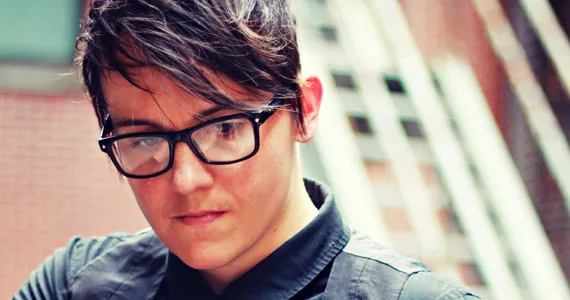 Fans of Heather Green will be happy to hear that she's gearing up to record another album with producer Dan Ledwell. But for now, they can continue riding high with her on the success of the 2012 album, Your Last War. With nominations for ECMAs and Music Nova Scotia Awards, this past year has left her feeling, in her words, "awesomesauce."
Perhaps the biggest Canadian accolade of all, Green's song, "The Day I Was Born," was featured in an episode of Degrassi this summer. Green, a California native with no access to after-school syndicated episodes, managed to navigate adolescence without ever watching the show. "But one time, in high school, I ran for president and promised that I would put our high school emblem on our team's football helmets," she says. "Well, I won so I went to spraypaint the helmets and ruined them. The football coach really did not like me. That'd work on a high school TV show, eh?" Exactly.
Green is fully cemented in Halifax's singer-songwriter circle performing contemporary poppy love songs punctuated with riffs. Her biographical lyrics are frank testaments of being content but hang close with the imagery of someone searching for love and salvation. The lo-fi songs that turn heavy with layers of big choral backup vocals are performed at live shows with a lil' help from her friends Young River, Margot Durling, Kim Harris and Stewart Legere.
As for the east versus west coast rivalry: "Oh, Halifax wins the holidays, no contest. I mean, all my family is back in California, so it'd be perfect if I could teleport them here," Green says, "but the snow and the old-fashioned lights with wreaths all the way down Barrington stole my heart---plus the Christmas trees are way way cheaper." Let's all plan on bringing cheap Christmas trees to Green's show th
---
Heather Green w/Jon Samuel, Stewart Legere and Matt McIntyre Thursday, December 19 at 9pm, $12/$15
The Carleton, 1685 Argyle Street