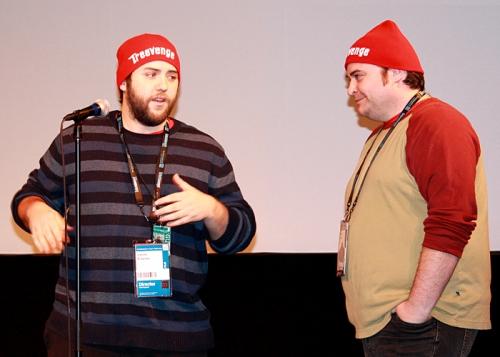 I haven't spoken to Jason directly yet, but he wrote this note on Glen's blog:
First couple days have been insane, i think ive slept 6 hours all together so far. Were meeting some amazing people and having a great time.
First screening was so awesome!!!! The crowd went nuts and people are really excited about Treevenge here. Im going to try and get some sleep, ill write more tomorrow Tonight people were running up to tell us we were on aintitcoolnews, heres the artical http://www.aintitcool.com/node/39811 and heres one from cinematical http://www.cinematical.com/2009/01/18/live-from-sundance-killer-trees-nazi-zombies-and-brandon-t-j/
Hopefully we'll chat tomorrow!