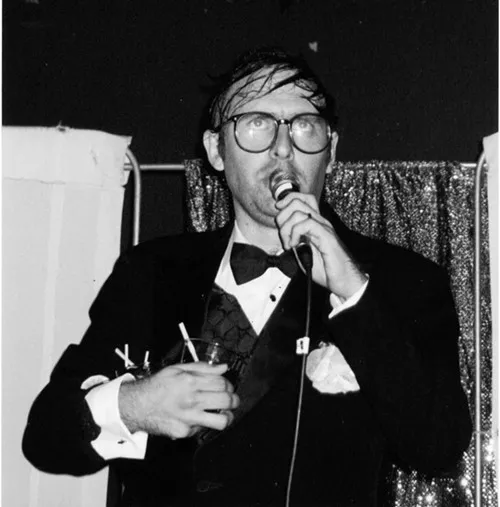 Here's the list of artists performing on the official East Coast Music Awards' stages as part of East Coast Music Week, which runs April 13-17, 2011 in Charlottetown.
Songwriter's Association of Canada (S.A.C.)
BLUEBIRD NORTH STAGE presented by the Charlottetown Airport Authority
Venue: The Guild
Host: SAC Special Guest Dan Hill
Chastity (PE), Terry Penney (NL), Thom Swift (NS), Tanya Davis (NS), The Mountains & The Trees (NL), Alex Madsen of The Divorcees (NB)
Molson Canadian ROCK STAGE
Venue: Delta Prince Edward
Mark Bragg & The Butchers (NL), Ross Neilsen & The Sufferin' Bastards (NB), Carmen Townsend (NS), Three Sheet (NS), English Words (PE), The Stanfields (NS)
RISING STAR SHOWCASE
Venue: Delta Prince Edward
Andy Brown (NB), Rik Reese & Neon Highway (NB), Meaghan Blanchard (PE), Haunted Hearts (PE), Jay Smith (NS), Ryan MacGrath (NS), Matthew Hornell & The Diamond Minds (NL), Sherman Downey & The Ambiguous Case (NL)
MRSB ROOTS STAGE
Venue: Delta Prince Edward

Jimmy Rankin (NS), The Navigators (NL), Ian Sherwood (NS), Kim Dunn (NS), Ian Janes (NS), Cynthia MacLeod (PE), Richard Wood (PE)

SOCAN SONGWRITER'S CIRCLE
Venue: Delta Prince Edward
Rose Cousins (NS), Lennie Gallant (PE), Jessica Rhaye (NB), Brooke Miller (PE), Jenn Grant (NS)
SOCAN special guest artist will be announced at a later date.
INTERNATIONAL EXPORT STAGE
Venue: Delta Prince Edward
Jimmy Rankin (NS), Matt Andersen (NB), The Trews (NS), The Once (NL), Ruth Minnikin (NS), Vishtèn (PE), Dave Gunning (NS), David Myles (NB), Christina Martin (NS), The Olympic Symphonium (NB), Paper Lions (PE)

'TWO FOR THE SHOW' INTERNATIONAL PROGRAM
Venue: Delta Prince Edward
Lennie Gallant (PE), Chris Kirby (NL), Dwayne Côté & Duane Andrews (NS & NL), Erin Costelo (NS), Charlie A'Court (NS), Chuck & Albert (PE)
RBC DISCOVERY STAGE presented by The Murphy Centre
7 Mile Stare (NS), Alana Yorke (NS), Andrew Doyle (NS), Arrows in the Air (PE), Ashley Condon (PE), Back Pocket Material (NS), Banded Stilts (NL), Becka deHaan (NB), Ben Caplan & The Casual Smokers (NS), Bethany Bible College Chorale (NB), Big Deal (NS), Breagh MacKinnon (NS), Breagh Potter (NS), Chris Boudreau (NB), Clinton Charlton (NB), Cody Westman (NL), Connie Saulnier (NS), Craig Mercer & the Will Be Gones (NS), Cyndi Cain (NS), Dan Doiron (NS), David Wills (NB), Derrick Paul Miller (NB), Devil's Elbow (NS), Drumlin (NS), Eleanor McCain (NB), Emmy Alcorn (NS), Fleur Mainville (NS), Godsent (NS), Gordie MacKeeman & His Rhythm Boys (PE), Heather Allison (NB), Jaclyn Reinhart Band (NB), Jacquie Drew & The Crew (NB), Jared Lutes (NB), Jason MacDonald (NS), John Morgan (NS), Julia Halfyard (NL), Katherine Moller (NB), Katie McGarry (PE), Kendra Gale (NB), Kristina Trites (NS), Marko Simmonds (NS), Matthew Byrne (NL), Meggie Lou (NS), Melanie D (NB), Moonshine Ramblers (NS), Naming The Twins (NS), Oh No, Theodore! (NB), Papilio (NS), Patrick Molloy & The Manifest (NL), Phil Flowers (NB), Plain Dirty Blues Band (PE), Quiet Elephant (NL), Rachel Davis (NS), Remedy (NS), Repartee (NL), Silver Wolf Band (PE), StahMeNah Vybz (NS), The Belle Comedians (NS), The Company (NS), The Disengagement (NS), The North Lakes (PE), The Repercussionists (NS), The Terry Whalen Band (NB), The Wax (NS), The Wynnes (PE), Tom Terrell (NS), Tradition (NB), TWRP (NS), Waif & The Spade (PE), ZWERG (NB)