Trying to figure out what's on the menu for your next getaway or staycation? Let's take all the guessing work out of planning your next culinary outing and leave it to the experts at Taste of Nova Scotia.
They've spent over 30 years collecting members who bring the best of Nova Scotia to our plates and their newly launched app lets us in on all the must-visit spots (because we all know that food and drink are meant to be shared)! The Taste of Nova Scotia app takes us around our seaside province in style and connects us with all of the best food, drink, and adventure that Nova Scotia has to offer. In their current repertoire of over 200 listings loaded up on the app you'll find a diverse collection of members between restaurants, producers, brewers, artisans, and plenty of local businesses who are offering exceptional and local culinary products and experiences.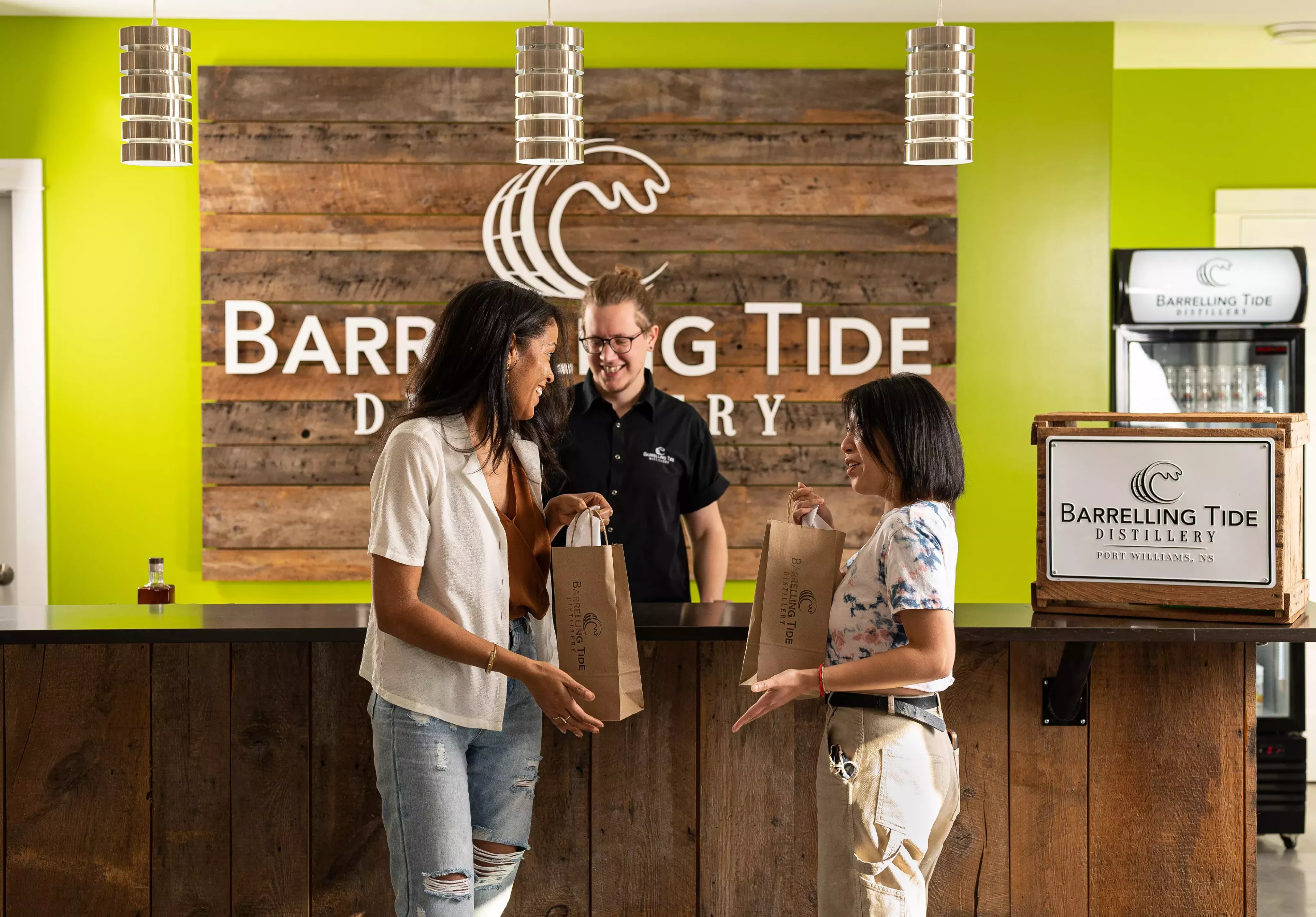 The fun begins the minute you make an account on the app. You can start by planning out a self-guided tour across various regions throughout the province with the "Create Your Own Adventure" feature which allows you to map out your own culinary adventure, or you can let the knowledgeable team at Taste of Nova Scotia suggest one for you. You can document your travels along the way through the Selfie Photobooth and share your adventures with others through the Activity Wall. Here you'll also be able to see where other app users have checked in and start to get inspired with new ideas for your next round of foodie excursions.
We can't forget that Taste of Nova Scotia is home to the three well-known Culinary Trails. Beverage enthusiasts will swoon over the Good Cheer Trail, which is the only experience of its kind in Canada, taking you on more than 95 trail stops from one end of the province to the other while enjoying wineries, breweries, cideries, distilleries, and meaderies. The Chowder Trail is the most wholesome way to taste Nova Scotia through unique bowls of seafood chowder made from the finest seafood paired with our infamous local produce. Now, The Lobster Trail is a tourist's delight in allowing you to explore all the coast has to offer in the form of the freshest lobster you've ever tasted. Download your digital passport to keep track of where you've been on the trails, collect points, and earn bragging rights for life as you check one (or all) off your list.
From can't-miss festival notifications, local gift box ideas for special occasions, and having access to recipes submitted right from your favourite iconic restaurants and chefs, there's no better way to truly explore and experience the East Coast than through the Taste of Nova Scotia app. Whether you're a tourist or local rediscovering Nova Scotia's rich culinary scene, your culinary journey can start here with the easy to use and convenient Taste of Nova Scotia mobile app available on both iOS and Android devices.
This content has been developed and paid for by Taste Of Nova Scotia without involvement from The Coast's editorial department.