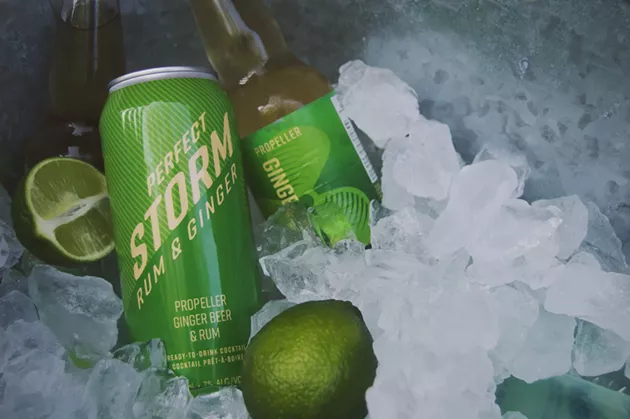 The newest addition to the roster of local cocktails in a can comes from one of the city's oldest craft brewers. Because
Propeller Brewing Company
knows the power of a good pop —its Jamaican-inspired ginger beer, to be exact—it's gone and mixed one with booze.
Hitting the shelves/streets/mouths today is
Perfect Storm,
a blustery blend of Nova Scotian rum, lime and that spicy craft soda in a cool can. A "perfect complement" to the existing Prop Shop lineup, says Propeller's
John Allen
in a release, the Storm uses
East Coast Spirit
rum (blended and bottled by the folks at
Steinhart Distillery
, purveyors of local gin and vodka) to spike the drink. If you're still looking to pick up long-weekend liquids, this
find
it at either location of Propeller (2015 Gottingen Street and 617 Windmill Road) or your favourite private liquor shop.