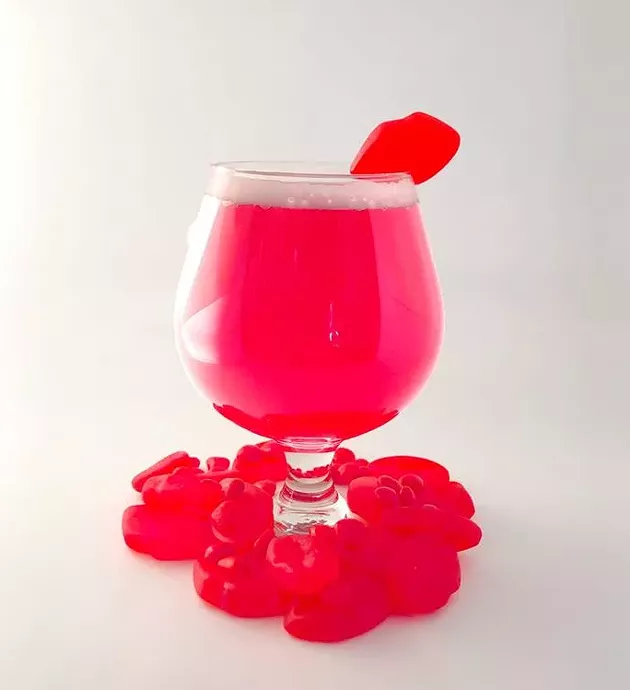 If you don't have a date for Valentine's Day, at least you can put your lips on a new can of beer.
OK, maybe that sounds depressing—but in this context, it's really not. Garrison Brewing is rolling out a canned release of Pucker Up! just in time for a Valentine treat. The bright-coloured tart and fruity booze has been on-tap as a seasonal offering for the last three years, but its popularity has prompted Garrison to make it available in cans as well.

Beers of the sour variety have recently become more popular among craft enthusiasts, with tasty little numbers on offer from the likes of Boxing Rock, 2 Crows and Unfiltered (and plenty of others) as well as Garrison. Garrison explains the complex kettle-souring process in a media release:

The process stops mid-brew and allowed to sour by introducing lactobacillus (the same bacteria used to make sour milk or yogurt). When the brew continues, the bacteria is killed off in the boil and the resulting beer has a refreshingly tart sourness.
Those looking to crack upon a cold one (whether it's with the boys or with a lover) can head to the Garrison brewery in the Halifax Seaport on February 14. A launch party is taking place in collaboration with the Dal/King's Swing Dance Society at 7pm, featuring a free introductory lesson. Pucker Up! will also be up for grabs at a number of bars, restaurants and private liquor stores.