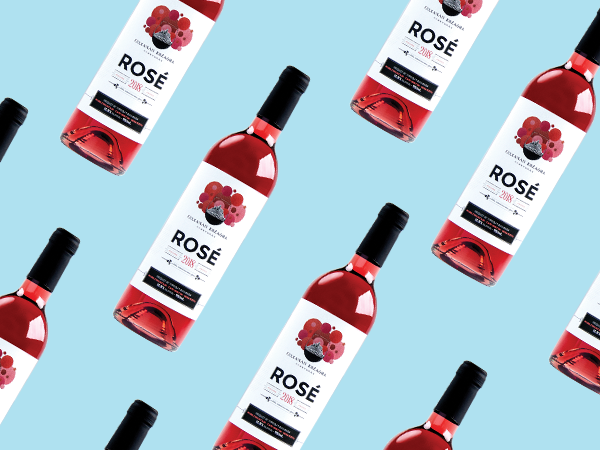 Nothing decorates a deck party better than glasses of pink wine glinting in the sunlight. And no wine checks all the boxes of refreshment, food-friendliness and affordability like Nova Scotian rosé.
Rosé suffers the unfortunate misconception that it is cheap, sweet wine, a rap left over from the '80s when white wine was more fashionable than red, and producers in the US were trying to find a market for their red grapes. "White" Zinfandel was crafted into an off-pink, off-dry guzzler from red Zinfandel grapes, a massive success for its producer and a massive disservice to those who would like rosé to be considered serious wine in North America.
The French take rosé seriously and have perfected the dry rosé, especially in Provence and the Loire, where rosé is drunk merrily as a thirst-quencher and heartily as a food wine. Rosé is traditionally made by crushing and immediately pressing red grapes, separating juice from skin, giving the juice little opportunity to absorb the skin's purple pigments (and flavours and textures). The result, pink wine, is technically a blush, or vin gris.
Nova Scotian rosé tends to be intense magenta and cranberry rather than the delicate pink and salmon hues of European rosés. This is because our thick hybrid grape skins have more pigment, so even immediately pressing skins off juice leaves it deeply stained. (As Nova Scotians grow more European varieties of grapes, you will see more lighter-coloured rosés on the market.)
But this deep pink colour does not signal a syrupy wine, I promise! Nova Scotian rosés are beautifully dry, and if the winemaker does leave a little residual sugar, it is usually just enough to balance the acidity that makes these wines so good with food.
Eileanan Brèagha's 2018 rosé ($19, NSLC) is made primarily from Marechal Foch and Marechal Joffre, two hybrid red grapes grown at the Cape Breton winery's estate vineyard in Marble Mountain on the Bras d'Or Lakes. The wine comes across with softness on the first sip but finishes dry, acidity and bitterness in just the right amounts washing the mouth clean. This crisp rosé tastes like sour cherry and cranberry, buoyed by a hint of tannic texture that is the mark of rosé for me: just mouth filling enough to remind me that wine, too, is food.