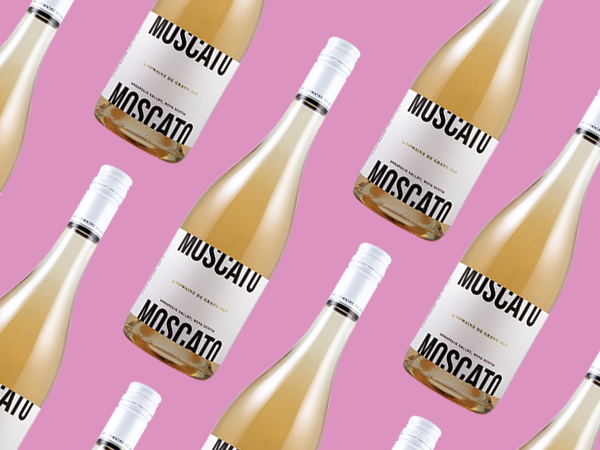 September is good for crowding enjoyment into late summer days, much in the same way that the Bay of Fundy's rising tidal waters push beach-goers together onto shrinking patches of sunlit shore. Domaine de Grand Pré's Moscato ($25), launched in the height of summer this year, is my choice of wine to accompany the glow of late summer afternoons.
The wine's peachy colour matches the long sunset hours of September, thanks to the skin colour of New York Muscat, of which Grand Pre's new wine is made. I was surprised the winery, which makes table wine from the same grape, would be able to source enough to craft another single-varietal wine. New York Muscat is notoriously frustrating to grow. The vines' yield tends to be very inconsistent. Plus, it is an in-demand ingredient in many Nova Scotian wineries' Tidal Bays due to its signature aromatics of lychee, rose and pink grapefruit.
"We've figured it out," says Jürg Stutz, winemaker at Domaine de Grand Pré, when I ask him about the winery's ability to commit to another wine style featuring the grape. "We give it a high trellis, let it droop over and let it go. It's difficult to maintain, looks wild, but it seems to work."
Then again, at another vineyard, Grand Pré uses vertical shoot positioning, a more traditional trellising method, to grow New York Muscat. "We've learned over the years which methods to use where," says Stutz, reminding me how specific the demands of viticulture can be, and that Nova Scotia is still very much in the learning and experimenting phase of this fast-growing industry.
Domaine de Grand Pré's latest experiment is a delicious one and, so far, a success.
"We're down to the last couple of pallets," says Stutz. "There's big demand for the Moscato because of its low alcohol and effervescence...it's a great summer sipping wine."
This Moscato is beautifully aromatic, with a perfect balance of acidity, sweetness and fizz that calls for a dip in the Bay of Fundy, or a bag of salty potato chips if you don't have the bay at your toe-tips. The bitter endnote of New York Muscat gives this wine an added dimension of body that fully satisfies, leaving beach-goers and chip-munchers licking from their lips the flavour of gratitude. a