From the Drink Atlantic festival's celebration of local cocktail culture to big shows by R&B powerhouse Keonté Beals and art-rockers The Drug Rugs, this weekend has all sorts of fun to slurp up.
Hook, Line & Drinker: A Blender Bender
Saturday 
The crown jewel of this year's Drink Atlantic Cocktail Festival, the party to end all parties, the sipping sesh you'll wanna stick a compostable straw in, stat: This night on the town features 12 blended cocktails, 36 bartenders and the chance to dance the night away at the Halifax Seaport Farmers' Market. Which bevvie will be your favourite? more deets
The Ocean and You
Friday
A sort of one-stop-shop expo about all things ocean, this is the marquee event of Oceans Week 2019. Field experts, all-ages activities and informative displays at the Maritime Museum of the Atlantic are bound to satiate your thirst for salt water stories and facts. more deets
Halifax Greek Festival
Thursday, Friday, Saturday, Sunday
This year's celebration of all things Greek (the culture, the music and especially the food) will be held at 1146 Purcells Cove Road. Peep religious artifacts, take your little ones to the kid's olympics area and wear your stretchy pants to feast on souvlaki and spanakopita. more deets
Bike-In Movie
Saturday
Bike Week 2019 rolls on with this sweet celebration that sees you pedalling to The Oval to catch a flick. The movie in question? Break Away, the 1979 classic that traces the tale of a young American man who is obsessed with Italy's cycling team. more deets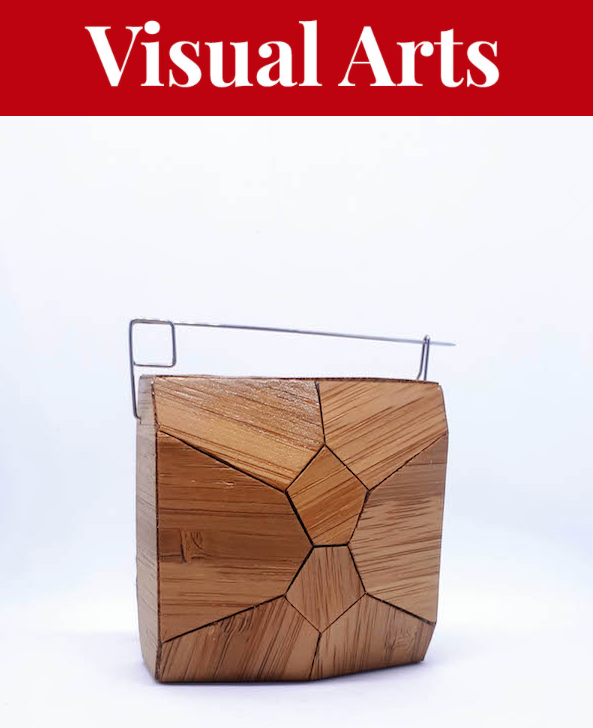 Jaime Angelopoulos: Oblique Choreography
Thursday, Friday, Saturday, Sunday
A collection of animated, colourful sculptures by critically adored artist Jaime Angelopoulos has recently opened at the Saint Mary's University Art Gallery. Bask in the bright colours and fun vibe. more deets
BROACH/BROOCH
Thursday, Friday, Saturday, Sunday
CO/ADORN Art Jewellery Society returns to the Craig Gallery, showcasing sculptural-feeling fine-art jewellery by a host of local artists. more deets
Brandscapes
Thursday, Friday, Saturday, Sunday
If the mark of a true artist is making you re-examine the everyday and seeing it suddenly rendered extraordinary, Jack Bishop delivers with his set of acrylic and oil paint canvases that capture the "artificial business park landscapes" that clutter Canada—and are at once interchangeable, familiar, a sign of home and a marker of rampant consumerism. See the works at Studio 21. more deets
Repeat
Saturday, Sunday

Jessica Wiebe, a former artillery soldier, unpacks themes swirling around gender politics, the economy and the architecture of war with figurative, repeating patterns that mimic camo. See the results at Hermes. 
more deets
Bilal Khan
Friday
The Pakistani pop star comes to Spatz Theatre to help the city celebrate Eid-ul-Fitr with a steady stream of bops. more deets
Keonté Beals w/aRENYE
Saturday
The early 2000s-influenced R&B powerhouse from North Preston just dropped a new single and is finally gracing the stage (and our ears) with his first headlining show. Here, he'll serve up a sound nodding to the likes of Whitney Houston, Destiney's Child and Usher while making you dance in your seat at The Music Room. more deets
Leanne Hoffman
Saturday
  If you missed Hoffman's recent album release show at The Carleton, don't sleep on this Bedford house concert that sees the Lou Reed and Metric-influenced artist set fire to your ears. Get show details at patchworkhouseconcerts.ca. more deets
The Drug Rugs w/Calm Baretta, Superfluid
Friday
The indie rock sonic blender that is The Drug Rugs celebrates a new single with this be-boppin' Seahorse Tavern show. more deets