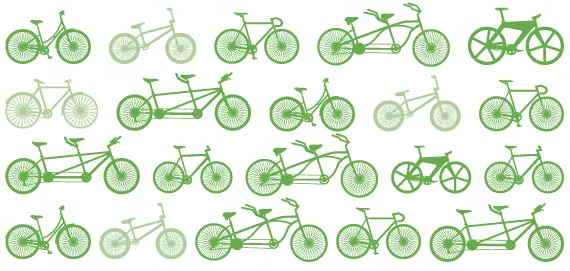 Cycling has its benefits. Fresh air, good exercise and eco-friendliness, to name but a few. Still, many riders we've spoken to are surprised to learn they're missing out on some red hot deals all over town. Deals that are only available to bike-riding customers.
Bishop's Cellar, for example, offers 10 percent off purchases for cyclists. That price doesn't include NSLC products or anything on sale, but still applies to about 90 percent of available product. The downtown purveyor of fine spirits will probably see you coming from its glass storefront, but make sure to bring your helmet inside to get the best price.
Helmets are the go-to identifier for local businesses offering bike discounts. Izzy's Bagel Co. on the Bedford Highway offers 15 percent off their menu (excluding the $2.99 breakfast special) to cyclists, while both Just Us! Coffee locations at Spring Garden Road and King's Wharf will take 10 percent off your refill if you're carrying a helmet.
There are even more deals afoot during Bike Week. First off, Halifax Transit is offering free ferry rides for cyclists between June 5-14. Bike Week partner Moksha Yoga is also offering free classes (except Karma and Yogassage) to anyone with a bike helmet who drops by. And since it's hot out there, Just Us! will take a dollar off your iced drink when you bring your helmet in.
For even bigger savings, the $10 membership fee to join the Halifax Cycling Coalition (five dollars for seniors, students or low-income) offers access to a host of discounts around town. Cyclists flashing their card will get 10 percent off at Local Source Market, 10 percent off meals at Tess and a whopping 50 percent off bike rentals at I Heart Bikes, "for when your out-of-town friend is visiting and the two of you want to zoom around the HRM." More deals can be found on the Coalition's website.
Fair warning, all these offers are subject to change without notice. The Coast confirmed the deals mentioned above are all still active as of Bike Week though, so hop on your trusty ride and start peddling towards savings.