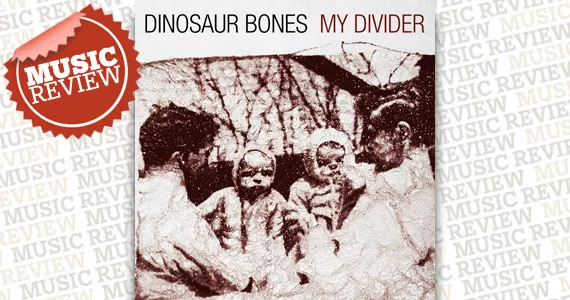 Five piece indie-rock outfit Dinosaur Bones has been slaying the Toronto music scene for a few years of unsigned doldrums, but its recent acquisition by Dine Alone in 2010 has the band set to reach a wider audience. Made up of songs new and from previous EPs,
My Divider
offers a more polished sound, while maintaining the scrappy feel. Recalling the British post-punk of Factory Records and the songwriting of NYC bands like The Strokes and Interpol, Dinosaur Bones creates an LP of light and dark textures evoking lonely club nights with the energy of a house party. Mixing Johnny Marr guitars, a propulsive rhythm section, haunting bass and Ben Fox's Julian Casablancas-inspired timbre,
My Divider
sounds like an instant classic, way more cohesive than its predecessors.