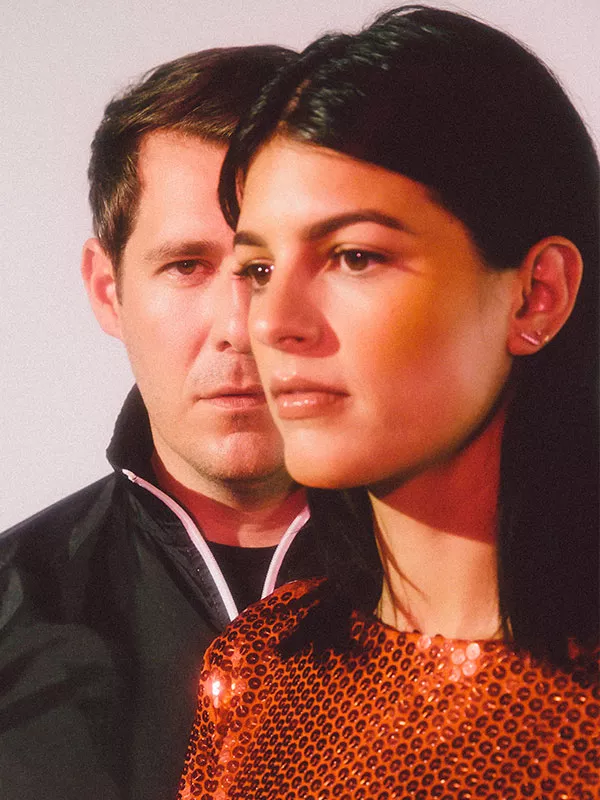 Dear Rouge w/Modern Space, Natalie Lynn
Friday, October 5, 9pm
The Seahorse Tavern, 2037 Gottingen Street
$25 adv/$29 door

If there's one constant in life, it's that nothing stays the same—something Drew and Danielle McTaggart of Canadian duo Dear Rouge know all too well. The electronic rock group's sophomore release Phases arrived earlier this year and explores the highs and lows of life—which may vary in feel, but always come to pass. Now, post-album release, they're moving into another phase of their fast-moving musical careers: The national tour.
"Our van actually broke down for the first time in any tour in the history of our band," says Danielle McTaggart of the 15-passenger vehicle which the group, despite its success, continues to use. "We don't tour-bus it yet, it's so intense—this is probably the last time we'll get to do this because we're packed out."
While its mode of transportation hasn't changed yet, the group has experienced much change in little time. Since releasing their debut EP in 2012, the couple has been on an upward trajectory in the music industry, including a major record deal, hit singles and a 2016 Juno for Breakthrough Group of the Year.
Following up the debut Black to Gold (2015), which spawned hit tracks "I Heard I Had" and "Black to Gold," Dear Rouge duo is revelling in a new period of its musicality with Phases. "We went through some dark times making this album, and we went through some really great times," says McTaggart. "For us, it's the umbrella term around this full record and seeing the extremes of what we all go through—the high-highs and the low-lows and being OK with that process and how everything is connected."
With a gritty-yet-glossy sound, the alternative pop album features bright synths, punchy guitars and Danielle's pristine vocals exemplified on hot tracks such as hit single "Live Through the Night." Working in studios across North America—and based in New York for a year—the group worked with various collaborators, including producers Ryan Worsley and Sterling Fox. "It was a really different process," says McTaggart. "We worked with a lot of different producers trying to find people we hadn't worked with to help us grow."
Now in the early stages of its 23-stop Canadian tour, Dear Rouge is prepared to give fans an unforgettable show while delivering the ethos of Phases through connective live experiences. "We try to really touch on what we've been through with Phases," says McTaggart. "We try to go deep with the experiences of the hard times, but we also celebrate life and really give it our all, so that's what people can expect from the tour."
Phases was born during the previous tour, so you can bet the following months, across this tour, will see new singles and videos. "In this season of the world, you've got to keep going and keep making music and not stop," says Danielle.
As for what they hope Haligonian fans take away from their stop this Friday, McTaggart hopes it'll be an opportunity to connect and reflect.
"We just want people that listen to our music to know that we made it with the intention to be as honest as we could be," she says. "In whatever phase they're in, we want to tell them that we're all going through it together and hopefully our music offers some encouragement with that."