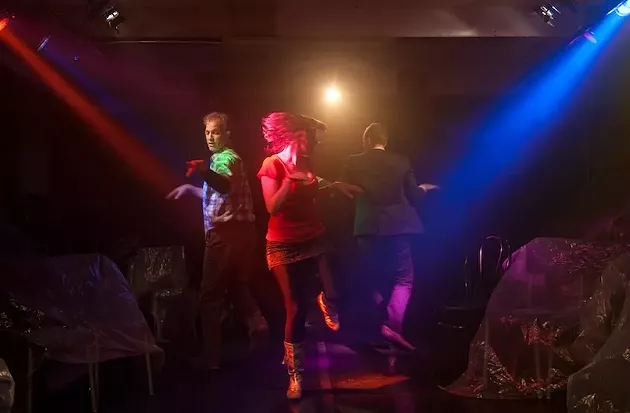 Thanks (or no thanks) to a broken axle, I had to miss out on 2b Theatre's
When It Rains
on Sunday night, but I did see it, and loved it, when it premiered here in 2011. I can't fit it in now, but with shows tonight and tomorrow, you can. The festival buzz on it is fabulous.
The industry portion of Magnetic North is an excellent way for theatre practitioners to pool knowledge and make valuable contacts. For instance, yesterday I took in an industry talk on the nitty-gritty of touring theatre. There was a wealth of knowledge shared by a panel of international presenters who offered some useful "inside information".
The industry feasts are another way to meet and mingle in a more informal atmosphere. The meals showcase some of Halifax's great dining spots (last night's was The Carleton). I shared supper and spirited conversation with theatre presenters from Ottawa, New York and Reykjavik who were attending Magnetic North on the look-out for shows to bring home to their own festivals.