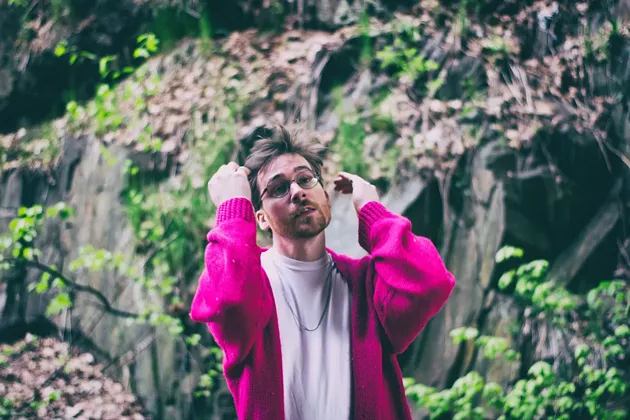 David R. Elliott w/Becky Siamon, Thomas Stajcer
Thurs. July 20, 9pm-1am
The Local, 2037 Gottingen Street
davidrelliott.bandcamp.com
David R. Elliott digs into the topics of love, divorce, abuse, and family funerals in his new album, Strawberry Grass.

The New Brunswick-born musician's latest release is a compilation of material he's written in the last several years that didn't find a place on previous albums or EPs.

"I've been trying to find the right place for these songs," says Elliott. "A lot of them, I wrote on tour at different times." He calls the album a "family record," featuring songs about how his parents grew up and how that later effected how Elliott grew up.

"It was interesting, 'cause there really is quite a time leap in terms of when stuff was written."

Elliott guesses he penned "Golden Ring" when he was 19 or 20. "Empty Rain," which reflects on the funerals of both his grandmothers, is the only newly-written song on the record.

"'Empty Rain' is like a preview to me of what the next piece of my career is gonna be like in terms of writing."

Once Elliott realized he had a theme, it was just a matter of choosing which songs fit and putting them together. Strawberry Grass was recorded at Mike Trask's Memramcook Recording Company. Trask produced, engineered and mixed the tracks.

"It's completely analog, so it's basically—you're stepping into like a time machine," explains Elliott. "We didn't use any computers at any point when we were making it, so it's very old school in that way."

The album also resists being crisp and clean by "letting room noise exist" on the tracks.

Elliott says for some songs, Trask "wanted me to sit on the stool, play the fucking song and move on," and that simple, acoustic feel is reflected on the track. Pieces such as "I'm Not Him" or "Letter To My Son" became something totally different.

"By the time we're mixing it, it's like this super fucking weird—this weird punk take on roots material," says Elliott. "That's what I think is the strength of the album, is that it's very roots-based but it has sort of a punk sensibility."