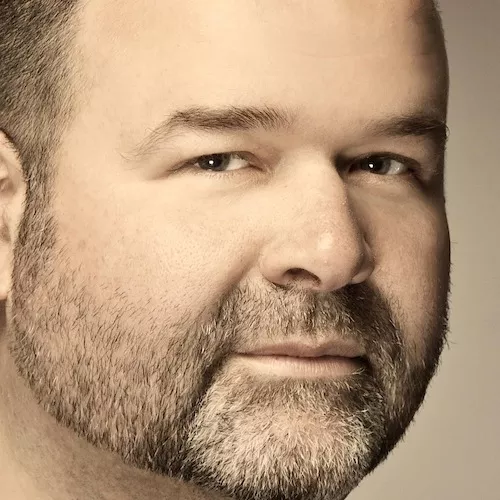 The Brewery Market was a hive of artistic activity and abuzz with a high-energy atmosphere for the 2012 Creative Nova Scotia Awards. The annual celebration of artists, art organizations and creative communities took a detour from the traditional high-priced dinner and speeches format and instead put together one hell of a party.
Nine artistic installations beckoned behind elevated numbers where crowds gathered and waited to be ferried in to hidden corners in The Brewery labyrinth. Between eating, drinking and talking, I was only able to take in three installations, but I think I chose well.
The first was David Clark's visual arts piece From The Back of My Hand To The Tip of My Tongue. I sat ensconced in a deep leather sofa and pondered the possible meanings of the enigmatic projections that passed over a sculpture that reminded me of a futuristic lunar city. Next was the charming Broken Johnny, a theatre piece involving a short film with a western theme and sound effects provided by Lohifi's Chris Little and Theo Pitsiavas.
I was moved to tears by Two Planks and a Passion's 937, the story of a Jewish family (Brilliantly and evocatively represented by actors animating garments) that comes close to successfully fleeing Nazi Germany.
The awards portion of the evening, directed by trapeze artist Vanessa Furlong, was exciting and moving, with the presenters speaking from podiums throughout the room and. Portia White winner Thom Fitzgerald drew thunderous applause as he designated the protege portion of the $25,000 prize to the Atlantic Fringe Festival.
Kudos to the evening's artistic directors 2b Theatre Company. It was truly an evening to celebrate! A complete list of the evening's winners can be found at http://creative.novascotia.ca/annual-awards