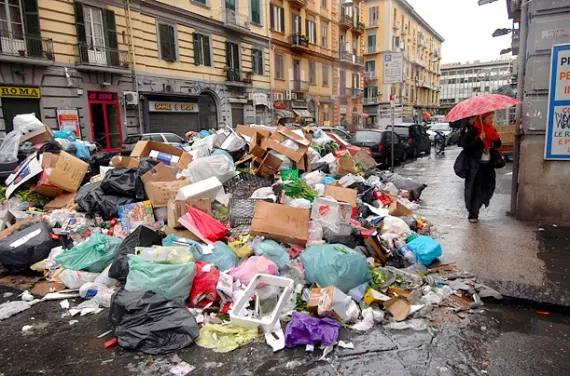 City bylaws require that residents sort their recyclables from their trash, but so many people don't separate that the city has spent $39.4 million separating it for them over the past five years, says a staff report to city council.
So staff wants to apply a bit more muscle: proposed new amendments to the bylaw would reduce the garbage bag limit from six to four, and the bags must be clear, with the exception of one solid colour "privacy bag."
Limiting the number of trash bags would encourage people to think more about what's trash and what's recycling, instead of dumping both in garbage bags. If residents don't sort properly, their bags will be stickered and left on the curb.
According to city councillor, Sue Uteck, having trash in a see-through bag has some people on edge. "Residents are calling me," she says, "They don't want their neighbours to know they wear depends." For some people the dark bag would hide personal items, but Uteck explains that with this plan, "if you live in an apartment you won't get a privacy bag."
While some feel it is an invasion of privacy, others feel that the clear bag policy will work to reduce waste. City councilor Jennifer Watts, says she believes "there will be greater compliance." Watts explains that the system isn't changing; it is just adding a mechanism to enforce the bylaw. "The clear bag policy has made a difference," says Watts, referring to other places that have already adapted the idea.
According to the staff report, clear bags have proven to work in increasing behavioural change. The idea that everyone can see the items being thrown out motivates people to improve source separation. The proposal also says, the bags will make the program safer for the service workers.
Other concerns are the additional costs.
Residents are responsible to sort their trash but if by chance their garbage is tagged unacceptable, they have to remove it before 24 hours is up. By-law officers can fine residents, who neglect to abide by this.
Council will discuss the proposal at Tuesday's meeting.