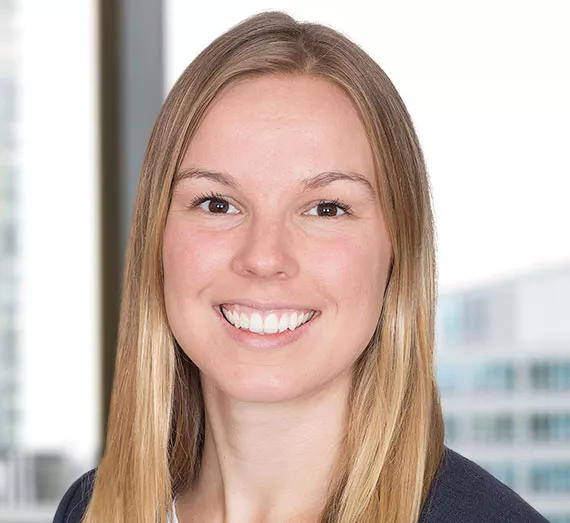 Lauren Glass
I am a Human Capital Business Analyst at Deloitte
---
What pushed you to enroll?
The Corporate Residency aspect of the program was really appealing. At the time I applied I was one year out of my undergrad, so the fact that I would gain an extra eight months of experience was a big plus for me.
How did your degree help you land your current career?
A career in consulting wasn't even on my radar until I took the program. Deloitte came to Dal for an information session, and that is when my interest was first piqued. After the information session, Deloitte posted an available position. I applied online, and after three rounds of interviews I ended up being hired in October of my second year. It was a great feeling to know that I had something lined up for after graduation.
What's a day on the job you won't forget?
Every day in consulting is very different from the next, so it's hard to choose just one day that stands out. A few months after I started, I was sent to Toronto for Business Analyst training. All of the recently hired BAs from across Canada participated in a one-week project simulation. This experience made me realize how broad my network had become and the scope of opportunities that lay ahead of me.