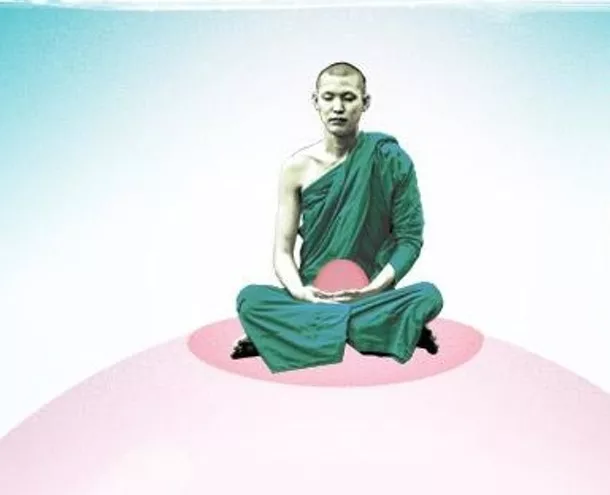 Playwright Roy Ellis didn't set out to offend anyone. His play,
Black Dragon Mountain
, originally slated to run at the Bus Stop Theatre from November 12th to the 18th, was intended to a be a fusion of Peking Opera and a modern fable that created something "hilarious, lewd and poignant".
However, once the marketing materials hit social media, controversy erupted. Members of Halifax's Chinese community were dismayed that Chinese characters were not being played by Chinese actors; that the costumes and makeup echoed racist images of the past; and most importantly, that the community to which the story belonged had not been consulted at all.
The conversation on the event's Facebook page was passionate and candid. "As a Chinese-Canadian, I don't find that the use of this medium does justice to the culture that I am partially immersed in.," said Vivien Chan. "Being a first-generation immigrant, I frequently attempt to decolonize my thinking and eradicate internalized racism. I definitely remember the first time I encountered Peking Opera, and feeling a barrier to understanding the medium. Due to the difficulty of this medium, I don't understand the necessity of using it, especially with a predominantly western cast and audience."
A press release went out on Wednesday on behalf of Roy Ellis. It announced the cancellation of the play due to "concerns of cultural insensitivity". It also announced an event, hosted by Thom Fitzgerald, featuring the perspectives of a multicultural group of theatre practitioners and members of the Chinese-Canadian community. The panel included Ivy Ho, Dr. Simon Kow, Vivien Chan, Sharleen Kalayil, Cory Bowles and Pasha Ebrahimi who addressed the subject of cultural appropriation.
Nearly 100 people turned out for the event. What transpired was two-and-a-half hours of valuable conversation that has the potential to bring more cultural sensitivity to theatre practice in this city.
As one audience member put it, "It's not about intent, it's about impact."
You can read a fuller account of the meeting in The Coast this Thursday.