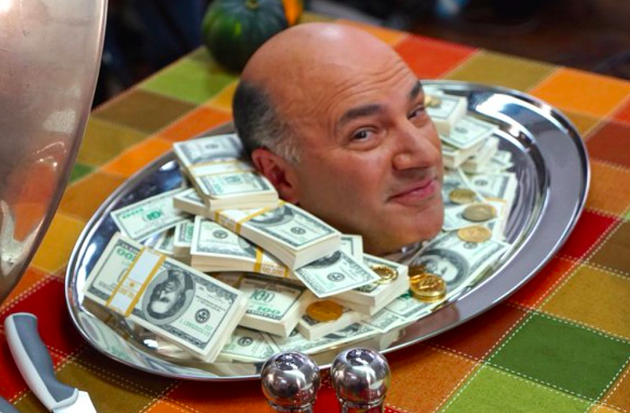 Thirteen of the candidates vying to lead the federal Conservative Party will debate each other next weekend in Halifax.
According to a press release from the PC party, Chris Alexander, Maxime Bernier, Steven Blaney, Michael Chong, Kellie Leitch, Pierre Lemieux, Kevin O'Leary, Erin O'Toole, Rick Peterson, Lisa Raitt, Andrew Saxton, Andrew Scheer and Brad Trost are all confirmed for a debate that will take place February 4 as part of the provincial Progressive Conservative Party's annual general meeting.
Calgary Forest Lawn MP Deepak Obhrai, also in the running, will not be attending.
Though the debate isn't being organized by the federal party, it will be the first time so many Conservative candidates will take the stage since TV personality O'Leary entered the race last week, just after the French-language debate. It will also be the first time O'Leary and Leitch—both outspoken candidates who've drawn unfriendly comparisons to Donald Trump—will clash in front of party voters and the press.
Next weekend's debate will be English-only, and moderated by Conservative shadow critic for ACOA, Rob Moore.
Nova Scotia PC media advisor Angie Zinck says Moore is still choosing questions in consultation with local party members, but topics will likely include "policy and vision...through the lens of Atlantic Canada and through the lens of Nova Scotia."
Federally-organized debates that have taken place so far have focused around Canada's economic policies, immigration and national security issues.
A new leader will be chosen by Conservative party members on May 27, who will take over from interim leader Rona Ambrose.