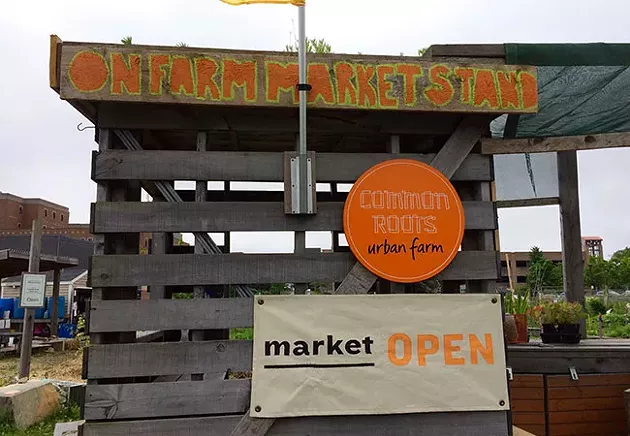 If you walk past Common Roots Urban Farm, your eyes might catch colourful stakes popping from the earth. The mosaic of green, orange and purple are essential in organizing the community growing space, located on the corner of Robie Street and Bell Road.
The orange stakes that take up about half the farm indicate plots for the market garden, explains project coordinator Jayme Melrose. "We have really good shit," she says emphatically, "by which I mean manure—really well-composted manure."
Common Roots' Market Stand, which is now in its second year, sells flowers, herbs, manure, seedlings and produce. "It's like a vegetable vending machine," Melrose says.
The market is one part of the Common Roots family, which includes tiny fruit and nut trees, a flower farm and community plots for which there is a long waiting list to join. But the market is a stand-out for those looking to support the farm on a more casual level.
"It's a nice reason to come up on the farm," says Melrose. "You can get really high-quality things that support a local project." She picks seed pods from a nearby plant and encourages their consumption with nothing more than declaring their name (Solomon's Seal).
The Market Stand is open Tuesday-Thursday, 11:30 am to 5:30pm. Like Common Roots itself and the crops it grows, it is sure to expand the deeper its own roots reach.