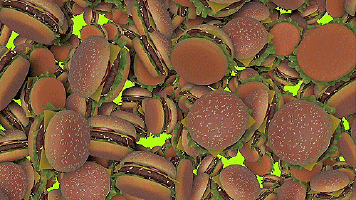 Where Onyx (1580 Argyle Street) once was, Krave Burger will be. The new addition to Burgertown—coming soon to 5680 Spring Garden Road — is still tight-lipped on the finer details of its menu and plans for the resto, but its GM Matt MacIsaac says "it'll leave you wanting more." Do go on, we say.
MacIsaac, who's spent 10 years in the food business, training under chefs in both Nova Scotia and Alberta, has been time travelling and eating and planning for what's to come at Krave, an idea his was first approached about last summer. He's currently working on developing the menu—for now all we know is that it'll include burgers and fresh, local ingredients—and turning the old Onyx into something new and fun.
"I don't think we could have picked a better spot in the city," says MacIsaac. Sink your teeth into the latest from the resto at @kraveburger.